Keene State Junior Embraces Political Activism and Involvement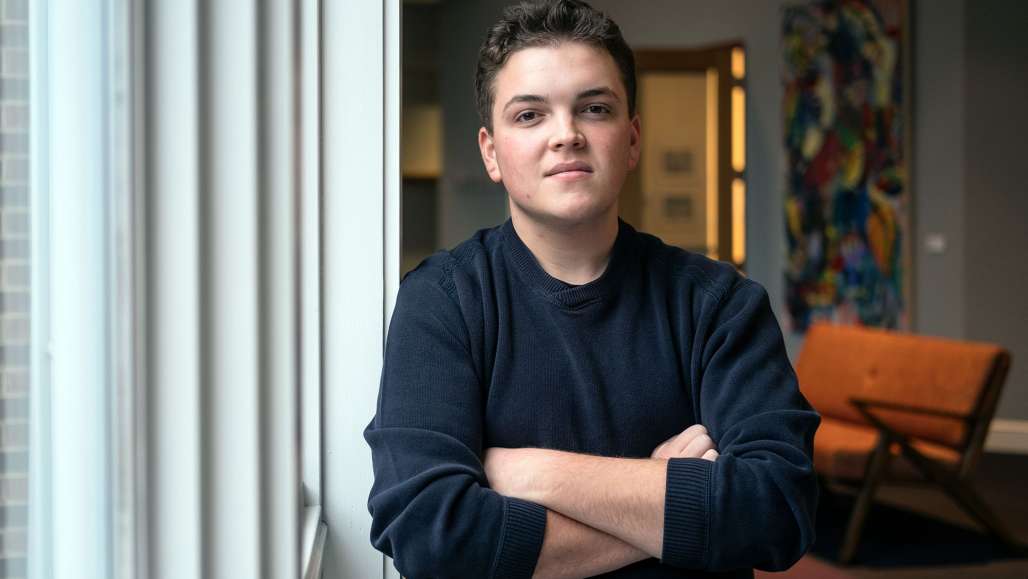 With New Hampshire holding the first in the nation primary, Keene State has always been at the forefront of political activity. Visits from presidential candidates and campaigners at every corner of campus means the college is constantly buzzing with political activism.
Davis Bernstein '21 is one of many students who are politically involved. In addition to being the Student Body President, Davis is also president of the KSC Democrats Club and he provides a student point of view on a joint college-city commission to help with local issues. Not only has Davis had the opportunity to meet and talk with presidential candidates, but he has also introduced a number of them at Keene State.
Davis's interest in politics started in high school when he helped revive the school's democrats club. When he came to Keene State, he wanted to dive into the world of politics even further and get much more involved. "I wanted to be involved in a process and not sit back on the sidelines and watch everything happen, but actually be informed," said Davis.
By getting directly involved with Student Government and helping fellow college students through the voting process, Davis is quickly becoming a role model and a leading force in political action at the college. "No matter what side you land on, you can really get involved. I think it's a lot of fun and it's better to be informed than to sit on the sidelines," Davis said. "Politics still happens and it will influence you in your everyday life whether you notice it or not."
This past summer, Davis had the opportunity of a lifetime when he interned for US Senator Elizabeth Warren in her Springfield office in Davis's home state of Massachusetts. "I was really grateful to be able to work with such amazing, passionate people. These offices get things done and they really care about their constituents," Davis said. He served as a liaison between constituents and Senator Warren to help people receive Medicaid and Medicare, and a variety of other things.
One of his most memorable moments at Keene State so far has been introducing Presidential Candidates Cory Booker and Elizabeth Warren during their visits to Keene State. As the president of the KSC Democrats Club, Davis also has the opportunity to work closely with the KSC Republicans Club. He believes bipartisanship is crucial.
Davis pushes students to take advantage of the opportunities that Keene State has to offer, especially being in New Hampshire. "I encourage members of student government and the entire student body to go to candidate visits. It doesn't matter their party or their ideologies. It's important to meet these people no matter which side you stand on," Davis said.
Currently, Davis is a political science and Holocaust and genocide studies double major, and hopes to work on Capitol Hill in Washington, DC, after college or go to law school. "I think majoring in political science is a path towards law, as well as getting directly involved in politics. My dream is to work for a senator or congressperson or even the ACLU or the Human Rights Campaign," Davis said. "Getting up close to candidates is something that not many other places across the country experience, and I think people should really take advantage of it and understand that this is special."
- By John Budenas '20
Related Stories