Students Learn about International Cultures through the Global Cultural Club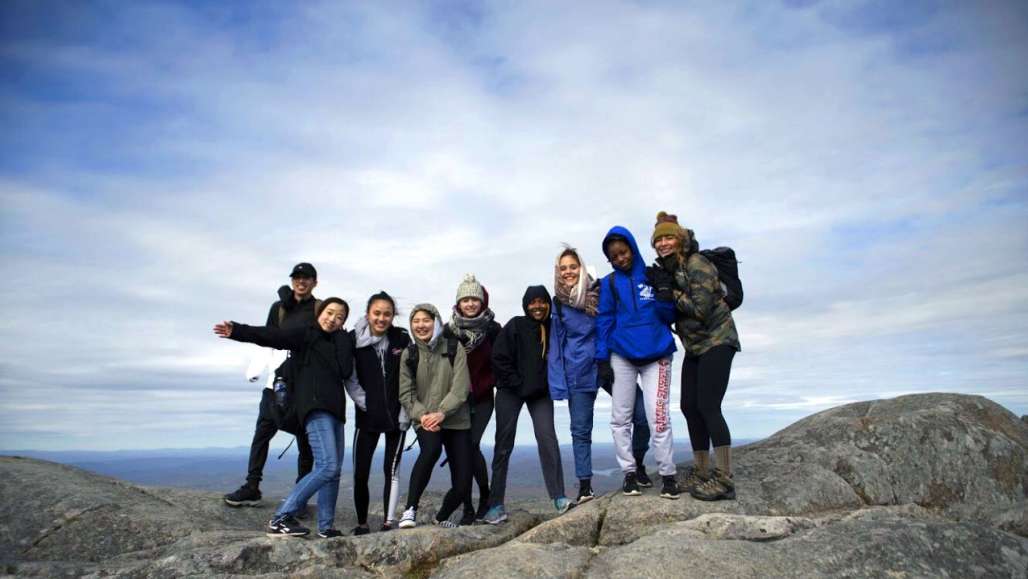 Keene State College offers diverse experiences that can alter the lives of any student. One way that the students can learn about different cultures and experience something new is by joining the Global Cultural Club. Through this student-run group, international students can meet like-minded global travelers, and American students have the opportunity to meet students from all around the world, including Japan, China, Nepal, France, Italy, and Somalia.
"Global Culture Club allows students from different backgrounds to share their cultural characteristics with other students," said Victoria Bergstrom '20, the president of the club, who is double majoring in French and geopolitics, an individualized major that combines political science and geography. "One of the club's popular activities is sharing food from all the cultures that are represented. This semester, we have enjoyed cuisine from Sweden, Japan, Nepal, France, and some areas of the US, such as Indiana. Sharing something as simple as food has allowed students to open up about their culture and enabled other students to learn more," added Victoria.
The club can help intercultural students feel welcomed into college, as attending school in a foreign country can make some feel apprehensive. "Global Culture club aims to be the second home to the international exchange students so that they have a place to go at Keene State College," said Puja Thapa '21, a business management major from Nepal and treasurer of the club. "It started as a club exclusively for exchange students, but it is now inclusive of all students. We want it to be a hub for culture exchange, sharing, and learning." Participants feel the comfort of the club as it offers friendships and field trips around the US. This fall, the club hiked the famous local mountain, Mount Monadnock, and planned a day trip to Boston, MA, which is only a few hours from campus.
Many international students opt to join the club after learning about it. Pedro Paez, a music major from Venezuela, joined the club after hearing about it from the Global Education Office. Dylan O'Connell '20, a film studies major from New Hampshire, joined after attending the student involvement fair. "I like meeting people with international experiences and hearing their stories, while also learning about their culture," said Dylan. He enjoys having new friends to play games with on Thursday nights, as well as cooking new foods that are introduced by other students.
The Global Cultural Club is always looking for new members. Students interested in joining should reach out to Victoria Bergstrom. Weekly meetings are held on Thursdays at 8 p.m. in the Pondside 3 lobby and all students are welcome to join!
- By LeeAnn Spector '20
Related Stories