Business Management Major Combines Interests with DC Internship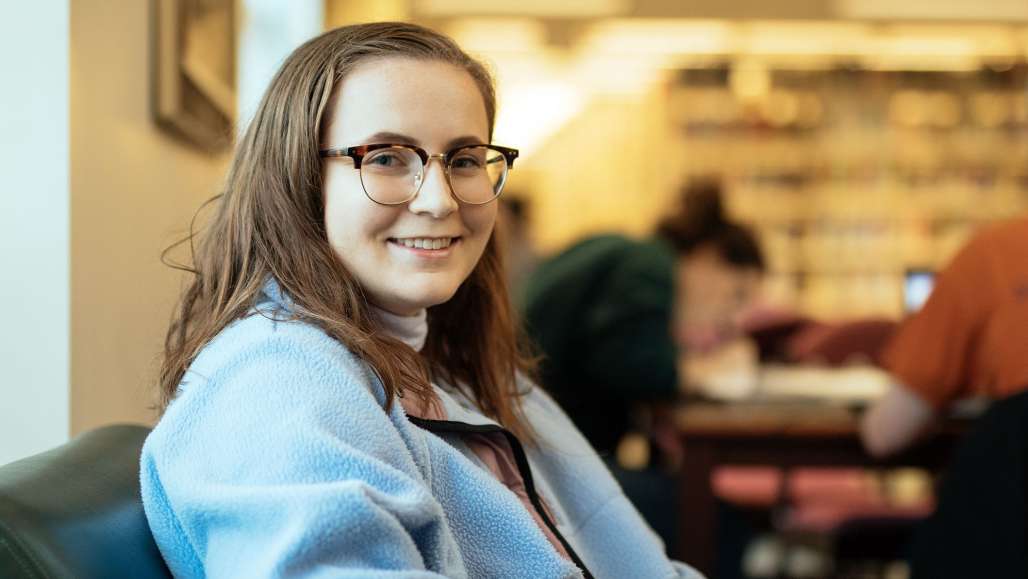 At Keene State, students take their classroom learning to another level by applying what they've learned to other experiences. Emily Foy '20 is becoming a talented leader on campus because of the skills and knowledge she is developing in her business management courses. Since her first-year, Emily has been following her passions and navigating towards her future.
Emily is double majoring in political science and business management. She has always been passionate about political science but realized her sophomore year that business was a great choice, too. "Looking at the range of classes the business management program offers, they all seemed interesting and useful." said Emily. "For example, learning how to use Excel and accounting are important skills, that could be useful when I'm ready to job hunt."
Preparing students for careers after graduation is an important part of a Keene State education, and Emily was able to get experience working in the real-world through a summer long internship with the Service-wide Policy, Directives, and Electronic Resources Office at the IRS in Washington D.C. Emily applied for this internship through The Washington Center program, which has a long-standing partnership with Keene State College. Through a mentorship with a professor, Emily was encouraged to apply, and her mentor helped her prepare for interviews. The internship gave Emily the chance to follow her interest in politics while developing her management skills. During the internship, Emily assisted with research and kept the office sector organized. A few of the courses Emily took helped her approach the job. "I was able to use skills that I learned in class, such as Excel and public speaking," said Emily. "My business ethics class was especially helpful because it covered how to act in an office. Then actually working in an office, you really get a feel for the everyday management tasks."
Business management can be a challenging subject area. "It's a lot of Excel, numbers, and math, but the professors are so great," said Emily, who credits the mentorships with her professors for supporting her and keeping her motivated. "You can go to their office hours and they'll walk you through it. My professor also shares videos on how to do everything." Having great professors made Emily feel like she could apply business skills in other areas of her life, too.
Outside of the classroom, Emily is the president of a sorority on campus, the treasurer for the senior class, and the president of the Business Honors Society. Leading different groups has allowed Emily to fine tune the management skills that she learned in classes and through her internship experience. Emily explains, "It's nice because I feel like a lot of the stuff we've talked about in class, such as how to manage people or how to run something, I've been able to bring to the clubs that I'm involved in." The on-campus experiences Emily has been a part of help her combine schoolwork and fun!
Emily believes all students should branch out, whether it's by taking different classes that could spark a new interest, or by joining campus clubs and meeting new people. As a tip for incoming first-years, Emily suggests getting involved. "It will enhance your experience at Keene State. You'll know what's going on so you're able to go to more events and it connects you to people you wouldn't have met." Emily also believes that it's important to test yourself and to push yourself beyond your comfort zone.
-By LeeAnn Spector '20
Related Stories