Student Research and Creative Work from Colleges in the Northeast Featured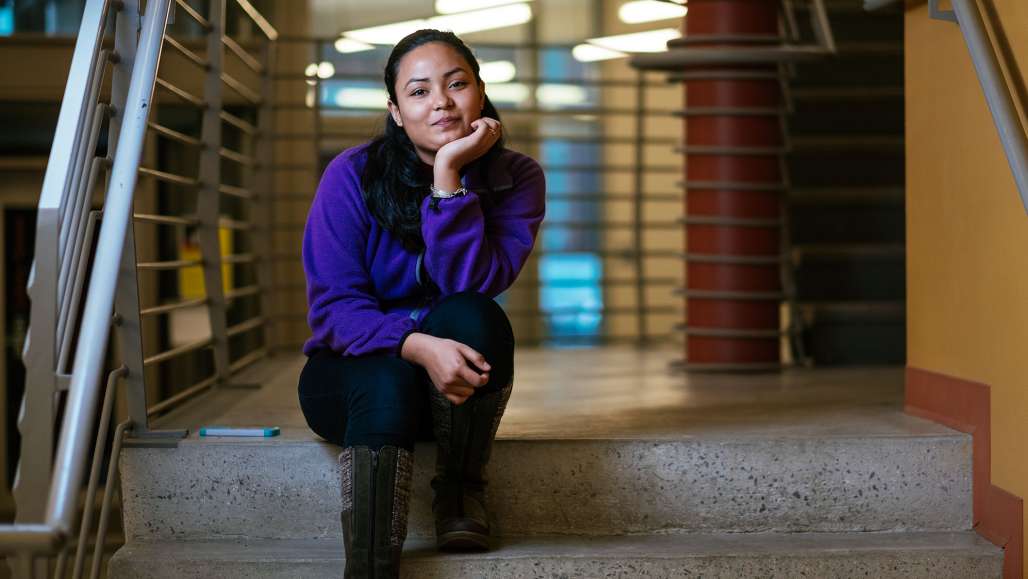 More than 70 students and professors from schools that are part of the Council of Public Liberal Arts Colleges in the Northeast met at Keene State to feature student works on November 8 and 9 during the 2019 Northeast Regional Undergraduate Research, Scholarly, and Creative Activity Conference.
Thirteen Keene State students shared a variety of research and creative works, including:
Emma Johansen '20 "My Escape". Art major.
Janis Gaudreau '20 "Developing a Visual Stimulus Set for Studies Investigating Multiple Trauma Types". Psychology major.
Emily Whitman '20 "The Link between Sleep Quality and Stress Reactivity". Psychology major.
Alayna Massie '20 and Nicholas DeJesus '20 "The Synthesis and Characterization of Peptide Macrocycles as Potential Ice Recrystallization Inhibitors" Chemistry majors.
Megan Marshall '21 "The Effects of Facial Motion on Emotional Intensity Perception". Psychology major.
Maxwell Tucker '20 and Connor Foody '20 "Electric Car Charging Station" Product Design and Innovation majors.
Ashley Rollend '20 "Children's Book" English major.
Adam Sabol '20 "The Effects of the Minimum Wage on Earnings and Employment in New England". Economics major.
Puja Thapa '21 "Are People the Main Asset to Any Organization" Business Management major.
Michael Godzik '20 "Looking to the Stars" Mathematics/Physics major.
Lexi Palmer '20 "Gothic Feminist Fiction" English major.
Participating COPLAC institutions include Eastern Connecticut University; Keene State College (NH); Mansfield University (PA); Massachusetts College of Liberal Arts; Northern Vermont University, Johnson; Ramapo College of New Jersey and SUNY Geneseo.
Related Stories