Region Leaders Join University System of New Hampshire Board of Trustees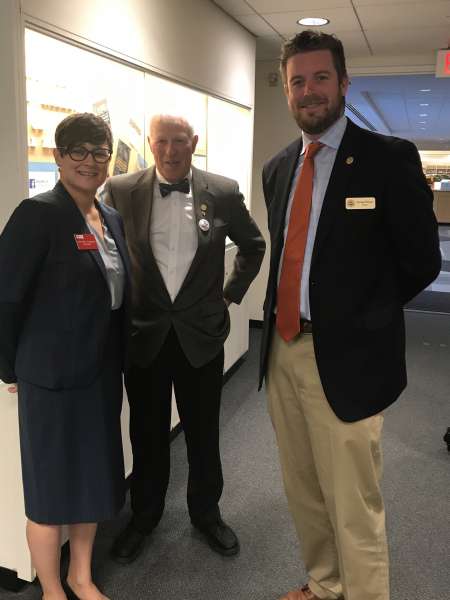 Keene State College is pleased to welcome two Monadnock region leaders, George Hansel and David Westover, to the University System of New Hampshire Board of Trustees. Both began their terms on the Board in July 2019, and will serve through June 2023.
"David and George are thoughtful, engaged leaders, and their contributions are invaluable," said Melinda Treadwell, Keene State College President. "Our region is well represented with them on board. I am pleased to work with both of them as we continue to strengthen the value of public higher education throughout the state, and expand access to a lifetime of learning opportunities."
George Hansel is a graduate of Saint Lawrence University and co-owner of Filtrine Manufacturing Company in Keene. He served on the Keene City Council from 2016 to 2019, and he presently serves on the Governor's Millennial Advisory Council. Hansel also serves on various city committee and non-profit boards. He was appointed to the USNH Board of Trustees by Governor Sununu.
David Westover is a graduate of Keene State College, and owner and eventual president of Clark-Mortenson Insurance Agency. He is a founding partner of Walpole Creamery, owner for many years of Great Brook Farm Sugar House Maple Syrup, and adjunct professor at Keene State College. Westover served on boards for the Monadnock United Way, Keene Day Care Center, and Fall Mountain Regional School District. He also served on the Keene State College Alumni Board from 2009 to 2015, and as president of the Board in 2014. Westover was elected by Keene State College alumni to serve on the USNH Board of Trustees.
Related Stories