Parent/Family Weekend 2019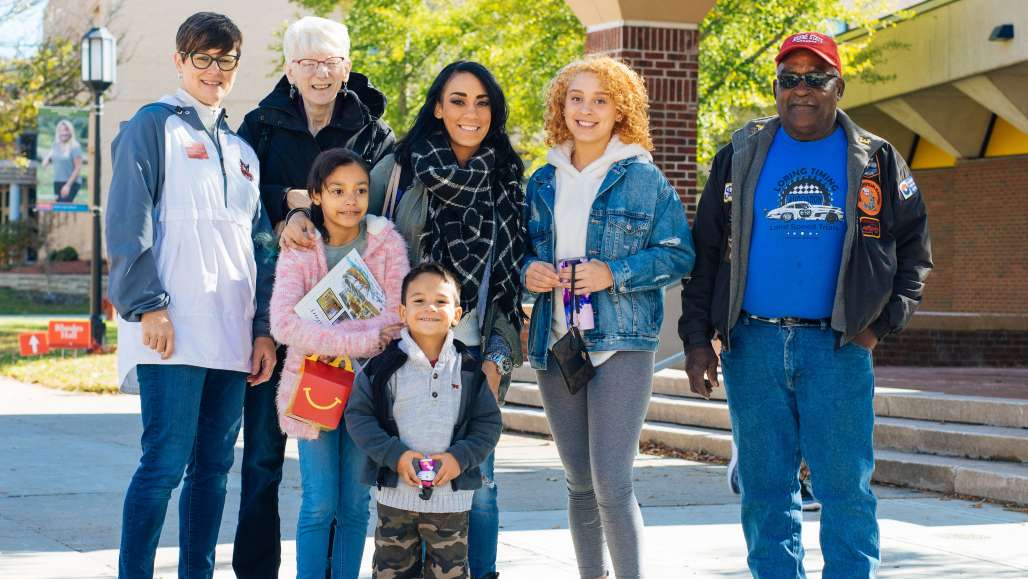 Keene State welcomed parents and families to campus on Saturday, October 19 for Parent/Family Weekend. The annual event is a wonderful opportunity for families to visit with their student, stroll campus, meet campus leaders, and enjoy a beautiful fall weekend in Keene. Highlights of the day included a cornhole tournament, meeting Hootie the Owl, home athletic games, a murder mystery dinner, and magic show.
Many parents shared how they're feeling about their student away at college. Take a look at what they had to say!
"Amira being at Keene State has been great," said Liz Cruz, mom of first-year student Amira Rosado. "I do like the fact that she's becoming more independent, making her own way. The transition for me has been harder than it has been for her."
"Checking in with Weston, who's a transfer student, he feels comfortable here and feels like this is where he wants to be," said Mike Pare, father of sophomore Weston Pare.
Liza Colozzo, mom of Toni Colozzo '23, said, "It's a little weird because she's our youngest. It's been a great transition. She's happy here, doing well, and making friends. Toni says Keene State has a good vibe."
"He's enjoying it!" said Kelly Smith, mom of Dan Smith '23. "That makes me feel great as a parent. This is our first Family Day and we love everything about Keene State. We're happy to be here and he's acclimated very well."
"I am thrilled about Morgan at Keene State because Keene State has so many opportunities that she finally looked into," said Jennifer Chantler, mom of Morgan Chantler '21. "She joined the soccer team, she's played rec sports, she has a great support system, and your library is very nice, too."
"We have been so happy," said Jules Clarke, mom of first-year Simon Clarke. "I'm not getting enough phone calls at home, which all my friends tell me is a good thing. We're from New Jersey, so he's really far from home. He's loving it."
Related Stories