From Keene State Journalism Major to Emmy Award Winner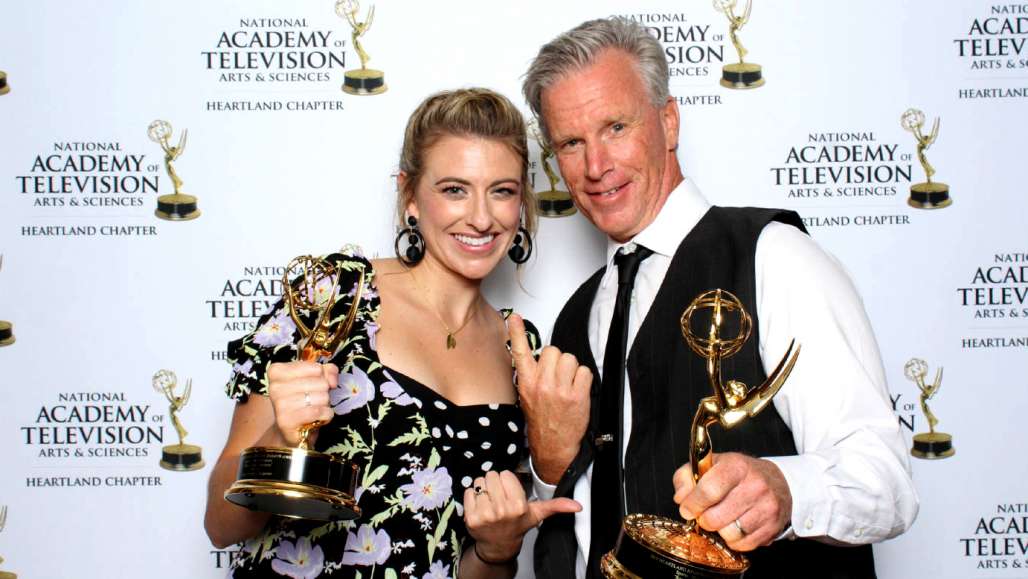 Before going on to win six Emmy Awards, Keene State laid the foundation for journalism major and English minor Tom Cole '89.
When entering Keene State, Tom was inspired to major in journalism because his brother and father worked in the photography field. He was advised to focus on writing and television, which solidified his major with a concentration in broadcast journalism. He worked at the college's radio station and journalism lab to gain additional experience. "Keene State allowed me to discover a medium where I could express myself through photography and videography and cover events, news, and history in my community," noted Tom recently.
After graduating, Tom began an exciting career, starting with volunteering at New Hampshire Public Television in Durham, New Hampshire. This led to him landing a job there as a sound recordist. Unfortunately, that position was soon eliminated, but Tom took it as an opportunity to try something very new and different: becoming a river guide in Alaska.
A few years later, he returned to New Hampshire to work as a cameraman for WMUR. Tom then decided to leave that position to return to river guiding, this time in Wyoming. His journey then took him back to Alaska, where he landed a job at KTUU-TV in Anchorage. "I covered some amazing stories and traveled in helicopters and small planes covering the state. This is where I won my first Emmy in 2000. It was the best television job I'll ever have."
In 2002, after traveling extensively, Tom eventually settled into a position with KUSA-TV in Denver, where he has worked for the past seventeen years.
Race Across America, which chronicles the first team of blind cyclists on a 3,000-mile race across the country, is the most well-known project he has worked on. Tom and his team collaborated with cyclists in southern Colorado during the event. As the photographer and editor of the show, he piloted drones to get unique and impressive shots of the riders. The hard work paid off; Tom was nominated for and won an Emmy Award for his work on the project.
"Stories like that make work easier and fun. There's a lot of bad things that happen in the world. They will happen whether we cover them or not, but there's a lot of good things, too. Those are the things I like covering more, but in news you have to do it all."
While Tom has received many awards throughout his career, he said, "a hand-written note from a viewer is probably the best you can get for recognition." His advice to graduates and aspiring professionals is to go out and do as much as you can because that experience is what makes you the most marketable. However, he also cautions against rushing into the workforce.
"Travel. Explore. Be curious. If you can find a job that does some good for the community, and you like it and can make some money, do it. Eat dessert first; life is so uncertain."
- by Madison Olsen '20
Related Stories