Alumna Turns Interests into College Degree and Lands Dream Job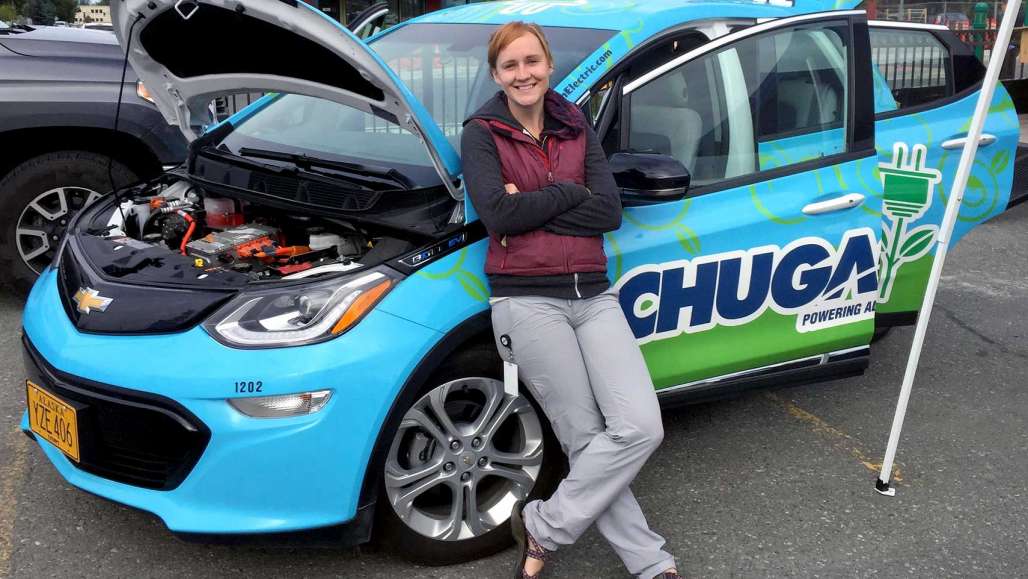 Keene State students mix and match their interests as they explore their passions, take steps towards earning a degree, and choose a career. That's just what Taylor Asher '15 did, and now, she's landed her dream job because of the path she discovered at Keene State.
When Taylor first came to Keene State, she was an exchange student from the University of Alaska Anchorage. At the end of her sophomore year away, she couldn't picture herself anywhere else and officially transferred to the College.
"I loved the sense of community at Keene State," she said. "I made a lot of friends. There were small class sizes, I had one-on-one interactions with my professors, and I really liked the city of Keene. It was a no-brainer for me."
While at Keene State, Taylor designed her own major in culture and human interaction. She took classes in multiple areas of study, including anthropology, communication, and sociology. Having that option empowered Taylor to learn about topics that were important and interesting to her.
After she graduated in May 2015, Taylor spent time alternating between jobs in her hometown of Anchorage and traveling around the world. Over the course of two years, she traveled extensively throughout Europe, South America, and Asia, each trip lasting a couple of months.
When she returned, an interest that had been sparked at Keene State inspired Taylor to go to graduate school. During her junior year, Taylor joined the Campus Ecology club. She ended up loving it and became the club's president in her senior year. That's when she developed a passion for environmental activism that led her to earn her master's in climate science and solutions from Northern Arizona University.
"My interest in climate science started in Campus Ecology at Keene State. That was really the foundation of building this entire career and lifelong passion," said Taylor. "After I took a class on energy systems in my master's program, my interest in how we use and generate power really came to life."
Taylor's unique degree from Keene State, combined with her master's education, helped land her a job as an assistant project manager at Alaska Energy Authority, an organization that helps reduce the cost of energy in the state. Having to explain what a degree in culture and human interaction meant, Taylor could emphasize how her studies relate to the position.
"In my interview, they asked me questions about my communication skills and my intercultural experiences. The cultures in rural Alaska are very different than in urban areas. That's where I really highlighted my undergraduate degree because that's what I studied at Keene State," said Taylor. "My trips abroad helped set me apart, too."
Taylor explained that Alaska is very rural, with only three major highways in the state. There are more than 200 communities throughout Alaska that are not connected to the energy grid but have their own, often outdated and expensive, power systems. Part of Taylor's job is traveling to remote villages to assess if a community is a good candidate for a renewable energy project.
"I have a passion for renewable energy and energy efficiency because it is extremely important. Getting to work for Alaska Energy Authority – it's the dream job!"
Related Stories