KSC Launches Three-Year Degree Initiative to Help Students Graduate Faster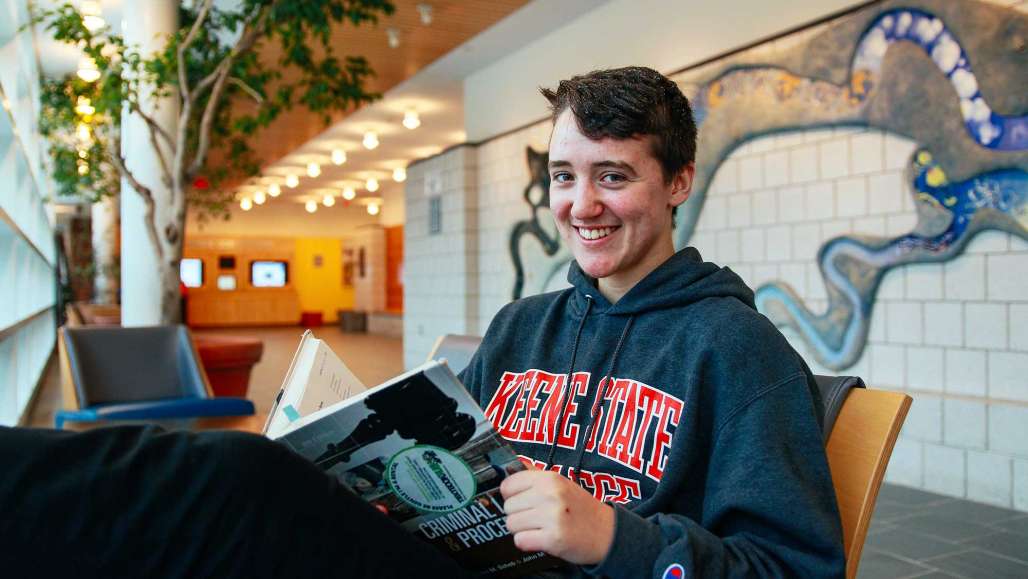 Keene State College is making it easier for students to complete their college degree in three years, with a newly-launched initiative called Degree in Three. Currently, 19 academic programs in the arts and sciences are offering new coursework plans to students that allow for graduation in just three years. Students save time and begin working sooner when they graduate a year early.
"Preparation for meaningful work and career opportunities are the outcomes of a Keene State education. We understand that many students are interested in beginning their careers as soon as they can – that is why Degree in Three was created," said Melinda Treadwell, Keene State's President. "The shorter timeline, which is followed under the guidance of professors and staff who are dedicated to serving students, makes this an attractive option for students who wish to accelerate their college education."
Some Degree in Three programs are film studies, communication, architecture, safety studies, criminal justice studies, and there are many more. Focus areas are available within some of the programs, including: nutrition or population health within the public health major, literature or writing within the English major, and public relations or multimedia within the journalism major.
"It is an even greater value to gain the skills and knowledge of a four-year degree in three years. We are pleased to offer these plans to students who want to study in some of our most high-demand programs," said Jeff Holeman, Keene State's Vice President for Enrollment Strategy, Marketing and Communications. "We look forward to following the success of students who take advantage of Degree in Three programs."
More details about Degree in Three are available at www.keene.edu/degree3.
Related Stories