Looking at the Transgender Experience at the Academic Excellence Conference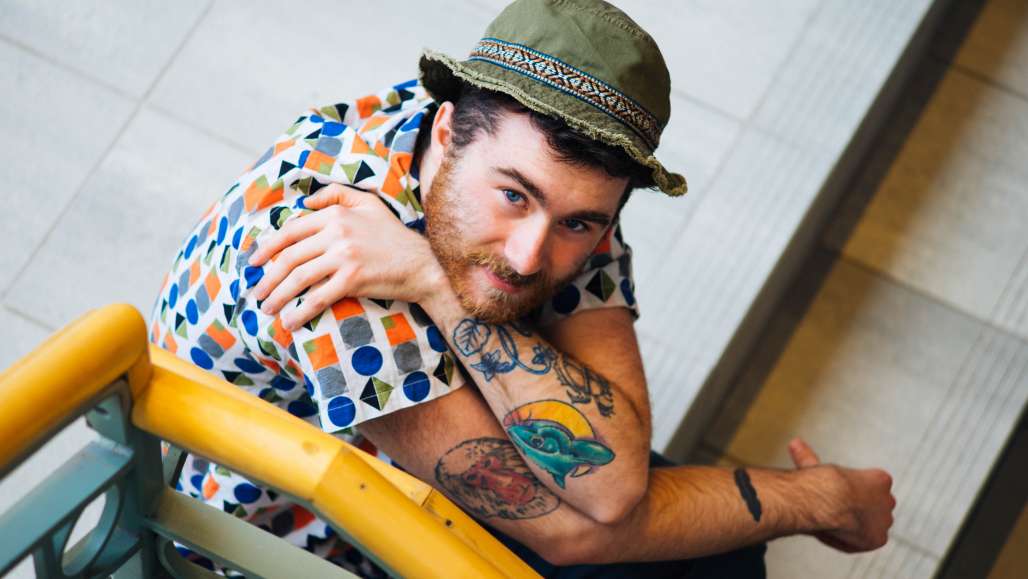 Last semester, while Coraline Seksinsky was taking Professor Nicholas Germana's history course Masters and Slaves, she was struck by how much she could relate her own experience as a transgender woman to notions of oppression developed by Georg Wilhem Friedrich Hegel – a German philosopher active around the turn of the 19th century.
Cora, a senior majoring in history with a specialization in European history, said, "I find Hegel so applicable to my life, which is why I decided to go nuts and write a paper titled 'Hegel and the Trans Experience.' It's abstract but also very human to me."
"The marginalization of trans persons often takes place on an individual level. One of the largest and most common instances is the misgendering, the act of (willfully or unwilfully) applying the wrong gender to a person, in this case specifically trans," Cora writes for the description of her presentation at the Academic Excellence Conference.
"The meat of my presentation is the response – what are the options for the trans person, to correct or not to correct?" said Cora. "You can correct them, which is the obvious thing to do, but there can be danger in correction. When you correct someone, you're really confronting their notion of what gender is and that's a very ingrained thing. So, there's a risk."
Another option that Cora will present is not to correct, which allows that person to walk away with an undisturbed and unchallenged notion of gender. It comes down to a choice of safety and self-preservation or educating others, challenging others, and having them know who you really are. These choices will be discussed through the lens of philosophical thinkers including Hegel, Fanon, Marx, and Kojeve.
"I guess I would like people, especially cisgendered people" – those who identify with the gender they were assigned at birth – "to understand that there is a lot that goes into this interaction in day-to-day life. And also, that my existence is not predicated on your approval of me," continued Cora.
Cora will present "Hegel and the Trans Experience" at the Academic Excellence Conference on Saturday, April 13, in Putnam Science Center Room 154 from 11:15 a.m. – 12:15 p.m. Click here for the full schedule of student presentations at the Academic Excellence Conference.
Related Stories