Students Gather for Winter Celebration and Festive Fun Before Finals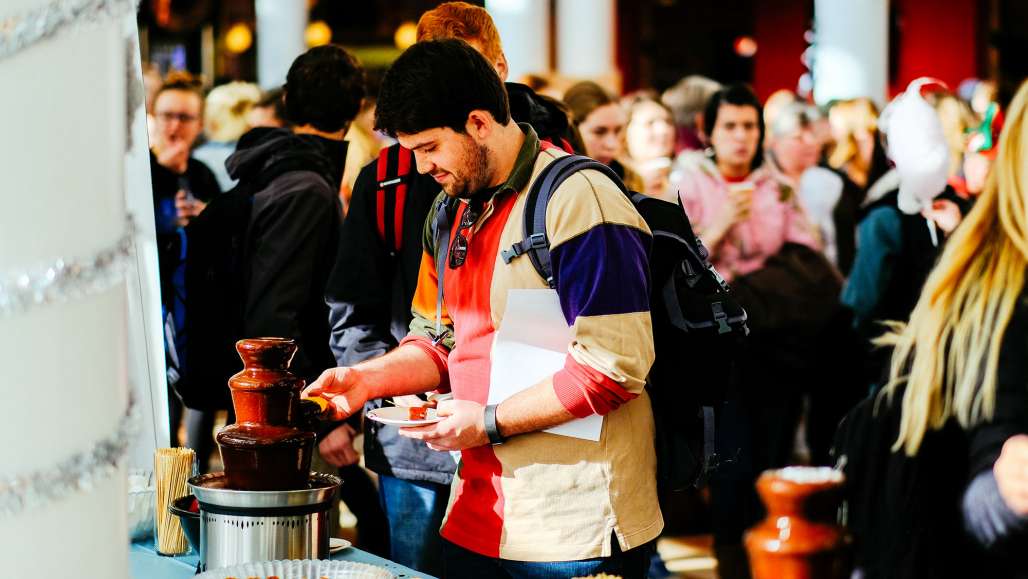 Merriment and holiday cheer were in the air at Keene State. Students, faculty, and staff came together to relax and get into the holiday spirit during the 14th annual Winter Celebration.
"This event is all about fun and festivity before students start their final exams," said Jennifer L. Ferrell, director of campus life. "The celebration tells students 'We're almost there, have a little fun and finish strong.'"
There were a variety of booths and activities to attend. Students warmed themselves with hot drinks and dipped treats in a chocolate fountain. Friends posed in a wintery photo booth while campus community members sold holiday gifts ranging from plants to pottery.
"It's a great way to de-stress during finals week," said Chris Ziegler, a senior from Londonderry, NH. "You walk in, the lights are set up, the holiday music is playing, the air smells like chocolate. Everyone is in a good mood, eating snow cones and talking to their friends. It's a tradition I've looked forward to every year since being at KSC."
Related Stories