A Graduate's Place Is in the (State) House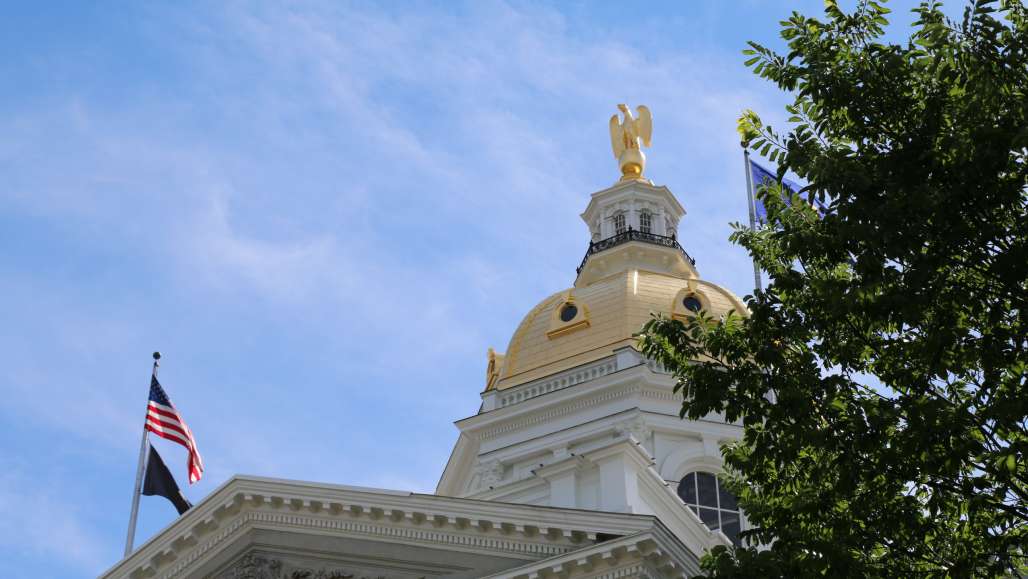 When New Hampshire's 400-person House of Representatives opens its 2019-20 session in January, 14 Keene State graduates will raise their hands to be sworn in alongside their colleagues.
Here's the list:
Michael Abbot '86
John Bordenet '96
John R. Cloutier '79
David E. Cote '86
Jennie Gomarlo '90
Michael Harrington '01
Kevin G. Maes '76 M'90
David R. Meader '71
David Morrill '00
Sue Mullen '78
Henry A.L. Parkhurst '66
William Pearson '14
Thomas Southworth '77
Bruce Tatro '74
Eleven of the group were re-elected to their seats; two, Jennie Gomarlo, Sue Mullen, and David Morrill, are first-time winners.
In addition to the state reps, Robin (Wight) Davis '92 was elected Merrimack County Attorney, and Jay Kahn, retired vice president of Finance and Planning, was re-elected to the New Hampshire State Senate.
New Hampshire has what's called a "citizen's legislature," meaning state representatives and senators earn only a token salary ($100 per year). They meet in the oldest State House in the country in which the legislature still occupies its original chambers.
Did we miss anyone? Contact Jane Eklund at jeklund@keene.edu.
– By Rachel Vitello
Rachel Vitello, a junior journalism major at Keene State, is interning with the Marketing and Communications Department this semester.
Related Stories