Annual Fall Concert Brings Keene State Musicians Together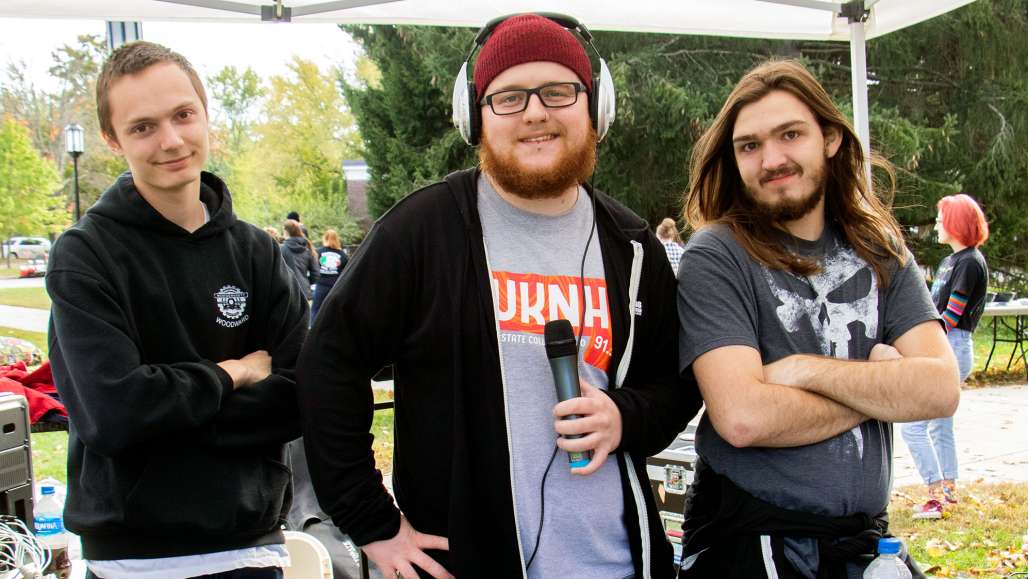 Keene State College fosters a community of musicians with diverse musical skills and backgrounds. Bringing fun to the college campus, the Student Activities Council (SAC) annually hosts Rocktoberfest, a battle of the bands showcasing these musicians' talents.
Every October, Keene State rock artists perform during the event on campus at Oya Hill hoping to win the votes of judges and people in attendance.
"It's great to see the different groups coming together and playing on one stage," said Jenae Graham, Keene State student and SAC concert coordinator. "The bands are happy to get their music out there and show everyone what the local music scene has to offer."
Alyssa Taylor, a sophomore and a band member, says she was pleased to see bands new to Rocktoberfest. "I think most of the bands that played at last year's Rocktoberfest were seniors. Despite those students graduating, just as many bands played this year. It shows how the music scene at Keene State carries on year after year."
In addition to Rocktoberfest, students get to choose which artist plays at a concert in the spring semester.
Related Stories