Criminal Justice Studies Student Finds a Passion for Data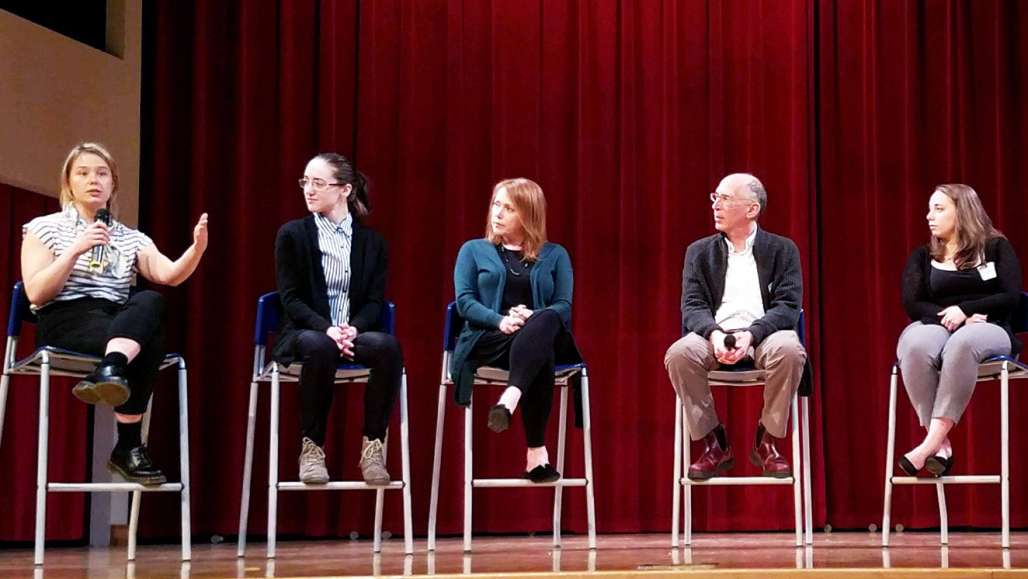 With a passion for civic engagement and social justice, CJ Miceli '19 came to Keene State with an eye on law school. However, once CJ approached associate professor Dr. Angela Barlow to become their advisor, enthusiasm for sociology and data analysis emerged.
CJ chose criminal justice studies because of a deep personal interest in social justice issues. A background in criminal justice would prepare them for a career in law, a path that would allow CJ to be proactive on the frontlines of change. "I've always been willing to step up and let marginalized voices be heard, so I wanted pick a career tract that would allow me to continue to amplify those voices because it's something I enjoy doing," said CJ.
Advice from CJ's parents led to an active role in academia. "My parents' best advice was to find a good advisor. They encouraged me to find a subject I'm passionate about – for me, that's criminal justice – look at the faculty and see what they're researching, and then find a professor whose work interests me and ask them if they'd be willing to provide mentorship."
Dr. Angela Barlow proved to be the mentor that CJ was looking for. Her background in sociology inspired CJ to take a sociology class, and that was all it took for them to make it a second major. Last fall, Dr. Barlow invited CJ to work with her on a research project about evaluating the support systems of incarcerated female groups affected by trauma.
"Working closely with CJ on the research project with incarcerated women has been intense, sometimes emotional, and incredibly rewarding for us both," said Dr. Barlow. "We've spent a lot of time together at trainings, presenting research at national conferences, and simply talking about difficult social problems; these activities have led to a relationship where mutual trust and respect is a priority and will result in a long friendship."
Attending the 2018 Annual Meeting of the Academy of Criminal Justice Sciences in New Orleans in February with Dr. Barlow inspired CJ to leave behind law school aspirations and instead pursue graduate work in sociology.
"I just had the most life-changing three days," said CJ of the time they spent at the conference. "It opened all these doors to things I wasn't seeing before. I thought I needed to be in the court room, to be speaking loudly, to invoke change, but sometimes you need to be collecting the data so that whenever someone is in that position, they have the information they need to do their job. It's really important behind-the-scenes work."
CJ is also working with Dr. Barlow on a final senior project, which focuses on examining the political messages found in the rap lyrics of the top 20 Billboard Airplay songs three years pre- and post-Ferguson riots of 2014. Once the research is completed, CJ plans to submit their final paper to the Graduate Symposium at Virginia Tech. CJ learned about this opportunity through a professor they met at the New Orleans conference who works at Virginia Tech's Center for Peace Studies and Violence Prevention. Inspired by the work done at Virginia Tech, with hopes to contribute to its mission, CJ is applying to the PhD program in sociology at the school.
"I look forward to having CJ as a colleague in the future. I will forever be grateful for the opportunity to provide CJ with this intensive mentoring experience," added Dr. Barlow.
Related Stories