Sororities Introduce New Members to Greek Life Community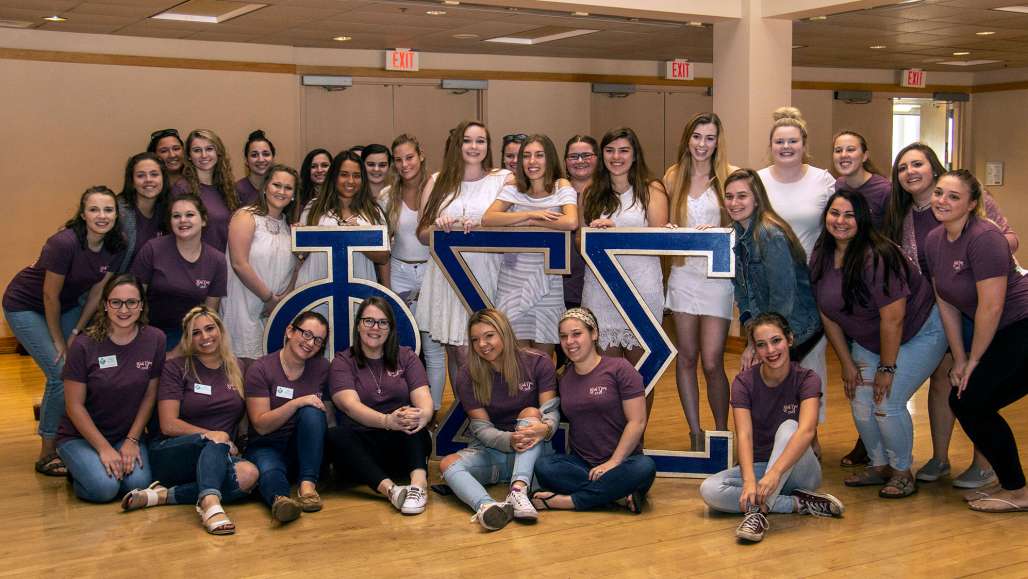 Keene State's Greek organizations provide students with opportunities to be a part of a community engaged in service, leadership roles, and academic initiatives. To kick off the new school year, Keene State's sororities welcomed new members during Bid Day.
Potential new members (PNM)s were given bids as invitations to join one of Keene State's three sororities. During Bid Day, new members connected with active members of their organizations, posed for photos, and celebrated going Greek.
"I'm really glad all three sororities celebrate the day together. It shows a sense of community," said Delta Phi Epsilon Chapter President Kyana Anderson. "Bid Day isn't just about welcoming new members into our organizations, it's about welcoming new people into our Greek life community."
For more information about Greek Organizations on campus, visit www.keene.edu/life/si/programs/greek-life/
Related Stories