Criminal Justice Grad Embarks on a Police Career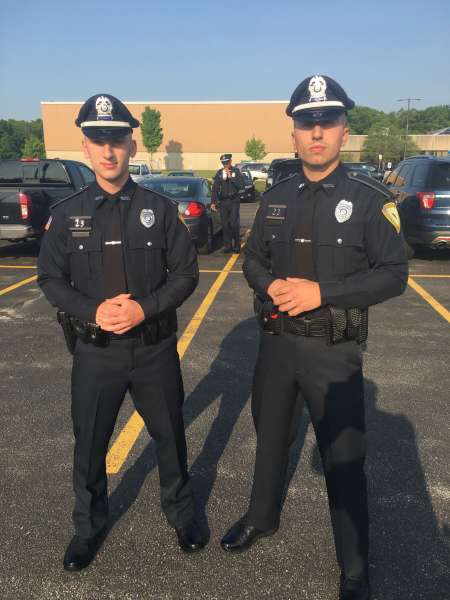 Connor Bemis '18 has always known his future was meant to be in law enforcement. Even as an adolescent, Connor saw himself growing up to be a police officer. "Police work is an exciting field – there are a lot of opportunities to help people. The biggest appeal, for me, is that you do something different every day – no call is the same."
With his dream job in mind, Connor chose Keene State because he liked the campus culture – everyone was friendly and approachable, and he also was very interested in the new criminal justice studies program.
"Criminal justice is what I wanted to study," he says. "Keene State's program was fairly new, so I was excited to be one of the first classes to graduate with a criminal justice studies major. There were also a lot of new faculty members for the program; it was something of which I wanted to be a part."
Connor enjoyed belonging to a smaller department because he was able to get to know his classmates and professors. The best part of the program was learning about the broad range of the field. Students are exposed to many facets, including sociology, psychology, criminology, law, government work, and forensics.
"We had Peter Heed, former attorney general of New Hampshire, as one of our professors. It was so cool to get to hear his story and learn through his expertise in law," adds Connor. "Arthur Walker, a former chief in the Keene Police Department, had the biggest impact on me because of my interest in becoming a police officer. He became my mentor and we're still friends today."
After finishing courses over the summer of 2017, Connor sacrificed his senior year at Keene State to actively pursue police work. Connor had the option to graduate early but he chose to delay graduation to walk with his original class. During the arduous process of applying to become a police officer, his background in criminal justice really helped him succeed.
"My degree helped me with all the testing during the initial hiring process, questions about law, basic knowledge of the constitution, and history of policing," says Connor. "A lot of the material on the tests I'd seen in my coursework, so I scored really well."
His hard work paid off – he was offered a position in the Warren Police Department in Rhode Island, which sponsored Connor through the police academy. Connor has been a full-fledged member of the police department since June.
"My degree was invaluable once I was in the police academy. Some of the hardest classes were pretty straightforward to me because of the similarity to my courses at Keene State. A degree in criminal justice studies makes you stand out to begin with, and really puts you forward academically."
As for those who want to follow his career path? "Explore, apply everywhere, and don't limit yourself," he says. "The biggest piece of advice I can give is don't wait until your senior year to start applying. It can take a long time just to get a chance to go to an academy because of the required testing. Get a jump on it."
Related Stories