Collaborations Planned for Higher Education in the Monadnock Region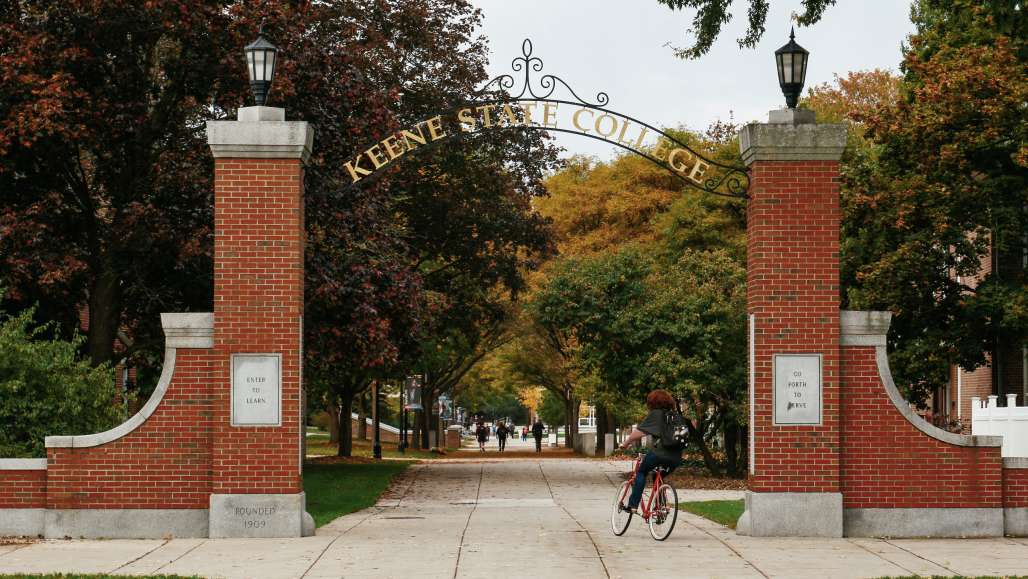 As higher education institutions continue to innovate in order to meet the needs of students, communities and the skills and talent demands of our regional economy, three New Hampshire institutions that serve the Monadnock region are developing an exciting new collaboration. This partnership brings great promise to strengthen high quality education and training opportunities in southwestern NH and leverages the resources of public higher education.
River Valley Community College (RVCC), Keene State College (KSC) and Nashua Community College (NCC) are developing plans to share labs, classrooms and administrative space to deliver programs more efficiently and effectively to area students. Beyond student access and affordability, this partnership will reinforce efforts with regional employers and entrepreneurs as a hub for workforce development activities. Two of the program areas most positively impacted initially will be nursing and manufacturing. The collaboration calls for some baccalaureate-level manufacturing education to be offered by KSC in Nashua Community College manufacturing labs, and Nursing program pathways would be offered through a unique and innovative model by RVCC and KSC at KSC. The collaboration would position the community colleges to broaden associate degree and certificate offerings in Keene in a variety of fields, and provide seamless movement for students seeking four year or advanced degrees at Keene State.
Having outgrown its facility on Washington Street in Keene, the community college academic center would relocate to space on the KSC campus. With two of NH's community colleges initially involved in the collaboration and the possibility of additional programs available through other colleges in the Community College System of New Hampshire (CCSNH), the model will be known as "CCSNH@KSC," although branding will follow more concrete planning work that needs to be done.
Much of the early planning has been undertaken by Keene State Interim President Melinda Treadwell and Nashua Community College President Lucille Jordan, who has also been serving as senior advisor to RVCC and the Chancellor of CCSNH. "There is much to do, but I am confident this model will bolster access to community college education in the Monadnock Region and strengthen pathways to baccalaureate education at Keene State," said Jordan. "Our immediate priorities will be charting smooth transitions for students, ensuring the high quality of instructional space and curriculum, and developing cost-effective plans for the colleges."
Jordan said the earliest a transition would happen for either of the major program areas would be spring semester of 2019, although it would be likely to happen in phases, with the goal of completing moves by the fall of 2019 and the start of the academic year. Steps would include review by the New England Association of Schools and Colleges (NEASC) which would review it as a "substantive change." Jordan said she feels NEASC would embrace this model.
"At the core of Keene State's mission as a public college is ensuring access to exceptional educational experiences and baccalaureate and masters degrees that open the world to future success for our graduates. This collaboration demonstrates our commitment to this value," said Treadwell. "This work has reinforced the shared commitment of CCSNH and the University System of New Hampshire to make a difference for individuals and our state for the future. We are thrilled to be a part of this new model – I am hopeful that it will inspire increasing partnership and innovation within the higher education community."
About CCSNH: The Community College System of NH consists of seven colleges, offering associate degree and certificate programs, professional training, transfer pathways to four-year degrees, and dual-credit partnerships with NH high schools. The System's colleges are Great Bay Community College in Portsmouth and Rochester; Lakes Region Community College in Laconia; Manchester Community College; Nashua Community College; NHTI – Concord's Community College; River Valley Community College in Claremont, Lebanon and Keene; and White Mountains Community College in Berlin, Littleton and North Conway. The seven community colleges in the system are committed to working with businesses throughout the state to train and retain employees to develop a robust workforce across all sectors and embraces the "65 by 25 Initiative," which calls for 65% of NH citizens to have some form of postsecondary education by 2025 to meet future workforce demands. Ro learn more visit www.ccsnh.edu.
Related Stories