In Love with Writing About Love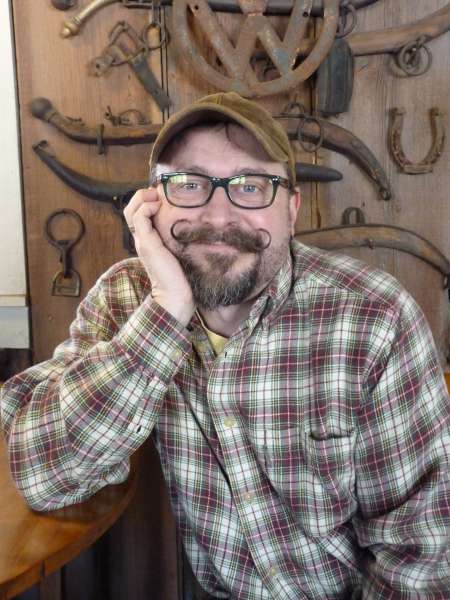 Curtis Herr '86 was appalled when, about a decade ago, one of his graduate students wanted to write her master's thesis on contemporary romance. "I thought it was a terrible idea," remembers Herr, an English professor specializing in Victorian literature at Kutztown University in Pennsylvania. "I thought, 'absolutely not.' I was being an obnoxious academic."
Herr is still an academic, but he's no longer obnoxious when it comes to romance novels. In fact, he's the author of three published romances with two more under way – thanks to that grad student. After he dismissed her thesis plan, she came back with a draft of the first 30 pages and slammed it on his desk. "She was very angry, and rightfully so," he says.
He read her manuscript, found it positive, compelling, and "beautifully influential," Herr says. "Some of the best things about teaching are what we learn from our students." He picked up his pen – after devouring 10 Harlequins and Romance Writing for Dummies. "It's a blast," he says of writing romances. "I get consumed in the imaginative process."
Herr sent his first manuscript, The Fortune Teller's Garden, to Harlequin Romances, where an editor worked with him for a few months but ultimately turned down the book. He eventually landed with Black Lyon Publishing, which is now the home to that book and another, The Girl With Flowers in her Hair, both under the pen name Frances DeleCourt Winters. Wild Rose Press published Surfacing, a gay romance Herr wrote under the name Daniel Stephens.
Keene State holds a special place in Herr's own romantic life: he met his husband, Rich Stockwell '85, on his first day on campus. Herr came of age as a gay man during the early years of the AIDS epidemic in New York City. He and his gay friends, he says, did not expect to live long lives. He decided it would be great to "go out" with a master's degree. Because he earned that degree, in English, a friend of his who worked at a community college asked him to jump into a position there. "I said, 'Yeah, I'll give it a whirl, and the job was a blast.'"
At the same time, Herr and Stockwell put their Keene State theatre arts degrees to good use, managing a community playhouse, The Langhorne Players, in Bucks County, Pennsylvania. They stepped down when Herr was finishing his PhD at Fordham University.
"We all want to feel our hearts aflutter," says Herr, whose books focus on "the awakening of the heart" rather than sex and eroticism. Compared to the stress of academic writing, romance writing is consuming and meditative, he says.
Herr focuses on teaching during the fall and spring semesters and writes romances during the summers and over winter breaks. It's a bit of a double life – as demonstrated when he met the owners of the Ripped Bodice romance bookshop at the romance writers of America conference. "They said, 'Frances DeleCourt Winters! Somehow we were expecting somebody very different!'"
"I laughed so hard," Herr says. And why not? Romance novels are fun.
Related Stories