Students Build Green Leadership Skills in First Ecovation Hub Class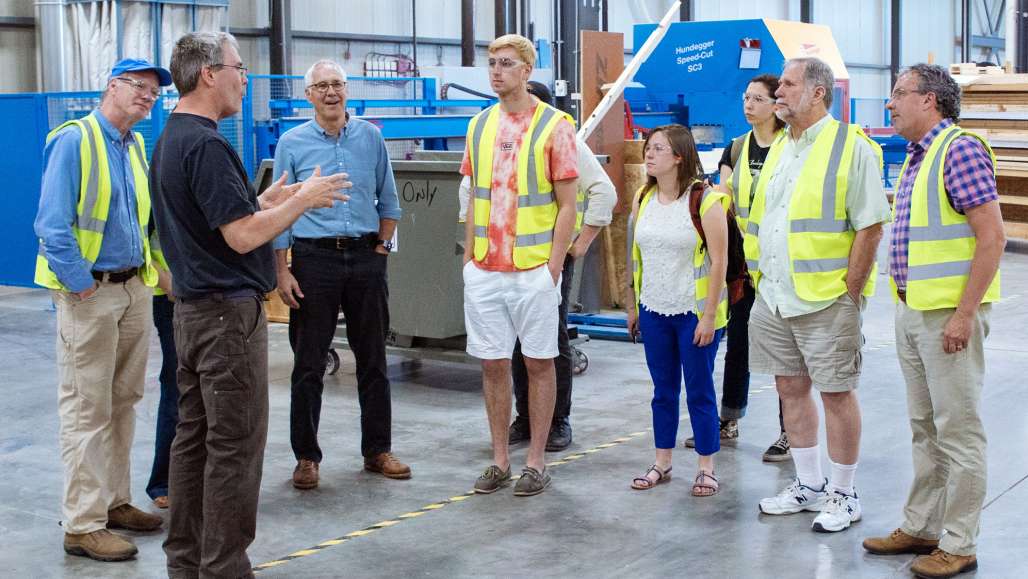 Antioch University New England, Greenfield Community College, Keene State College, and the School for International Training started the Ecovation Hub Education and Training Consortium to bring broader green economy knowledge and opportunities to the tri-state area of Vermont, New Hampshire, and Massachusetts.
The Ecovation Hub Education and Training Consortium introduced its first course this summer at Keene State College. The Green Building Leadership Institute, which took place from May 21 to June 1, 2018, was an intensive, two-week program created in response to the movement toward sustainable building practices.
The class is designed to benefit students and working professionals, as well as community and institutional decision-makers. Six students, a mix of Keene State College and Greenfield Community College students, as well as interested individuals, took the new course. The Green Building Leadership Institute was spearheaded and developed by Cary Gaunt, director of sustainability at Keene State College, and James Godfrey, adjunct professor and instructor of the course.
"I couldn't have chosen a better group to pilot this program," said Godfrey. "We were originally thinking of getting city planners, business owners, and established professionals to take this course to get them to re-think how they create a built environment. What has been really wonderful is the youth and diversity of the group. You can feel the passion from these students."
"As an economic major, I don't have a background in environmental studies, so all of this was new to me," said Elias Thompson, a 2018 Keene State graduate. "I was able to learn about sustainability, building, and green leadership, but also about financing these types of projects. Often, it is more economical to go green."
Cameron Aylward, a rising junior majoring in architecture at Keene State College, was most impressed with the newfound leaderships skills he acquired as a result of taking this class; he plans to apply these skills his leadership roles across campus and in future job opportunities.
"One really wonderful thing about this program is meeting leaders in the field, people who I've read about or read their work, and it's been really amazing," said Carlye Woodard, a student in Greenfield Community College's Renewable Energy/Energy Efficiency Certificate program.
Toward the end of the course, students met Tedd Benson, founder of Bensonwood and Unity Homes, two companies that design and build homes with sustainable materials using a whole house approach. Benson escorted the students on a private tour of the Unity Homes facility in Keene, where students saw these pioneering technologies first-hand. Benson, a leader in the green building industry, also gave a presentation to the class.
"The people who can benefit from this type of class are a lot more diverse than we had originally thought," added Godfrey. "The principles of leadership, community organizing, and sustainability are applicable across a vast spectrum."
Keene State College aims to reprise this course next summer and plans to develop additional course offerings through the Ecovation Hub Education and Training Consortium in the future.
Related Stories