International Showing at Summer Institute for Genocide Studies and Prevention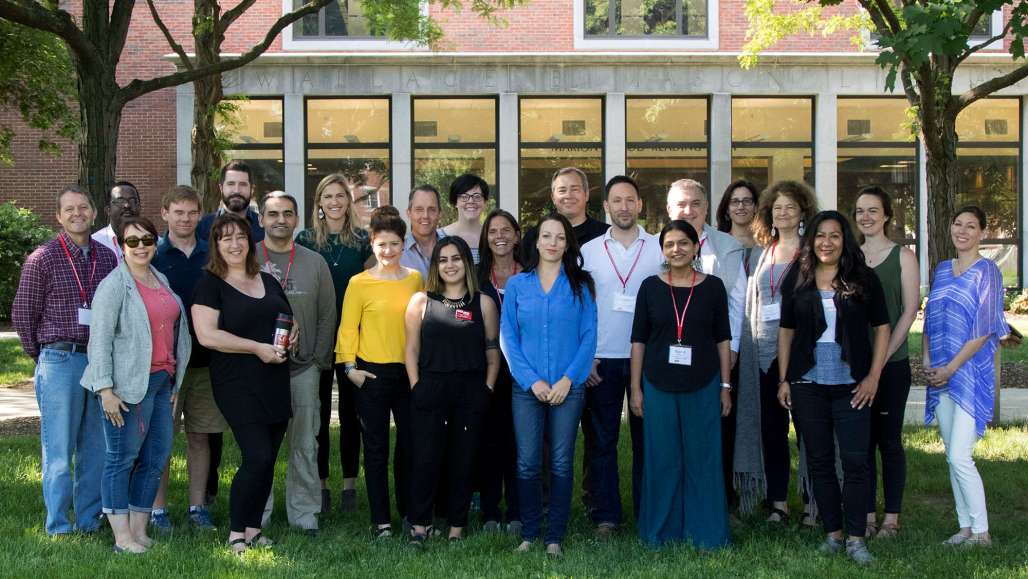 The second biennial Summer Institute for Genocide Studies and Prevention took place at Keene State College from June 4-8, 2018. The program drew over 70 applicants and, from those, 19 faculty from around the world were invited to attend, representing 10 states and six countries. The Summer Institute strengthens Keene State College's role as a global leader in the study of genocide studies, and it offers educational leaders a way to develop and provide curriculum focused on genocide prevention to a new generation of students. Attendees who complete the Institute join a global corps of educators who serve as leaders in Holocaust and genocide education in their schools, communities, and professional organizations.
This one-week intensive residential institute focuses on teaching and how to design courses related to genocide studies and prevention. Hosted by the College's Holocaust and Genocides Studies Department, which offers the only undergraduate major in the country, the Institute is designed for college and university faculty, PhD and post-doc students, as well as those interested in the field. Dr. James Waller, Cohen Professor of Holocaust and Genocide Studies at Keene State, organized the program and several Keene State faculty were among the presenters.
"The organizer, Dr. James Waller, was an essential reason for me to attend the Summer Institute," said Dr. Suren Manukyan, deputy director of the Armenian Genocide Museum & Institute, head of the Department of Genocide Studies at Yerevan State University, and lecturer at American University of Armenia (AUA). "His book is central to my research and I thought it would be a good chance to meet him. The Summer Institute was a very useful opportunity to gain information on developing new courses on genocide prevention. I think this program was fantastic in meeting these goals because now I have so much material and ways to represent this topic to my home university."
The Summer Institute for Genocide Studies and Prevention has many goals, including increasing the knowledge base of faculty in Holocaust and genocide studies, effectively engaging students in this field, using education to empower prevention, and promoting the mission of Keene State College's Department of Holocaust and Genocide Studies.
Dr. Katsuri Chatterjee, assistant professor of international studies at Foundation for Liberal and Management Education (FLAME) University in Pune, India, became interested in genocide studies through her research. "Genocide is something that's not really a subject at Indian universities, so I am always looking for these opportunities," she said. "Secondly, I would like to offer courses in mass violence and genocide studies from the Department of International Studies. I wanted to learn how other people are forming courses in genocide studies, how much importance is given to prevention, and how much of it is theory of violence. It's been great and very productive."
Related Stories