Keene State Students Find Careers Through Conservation Internships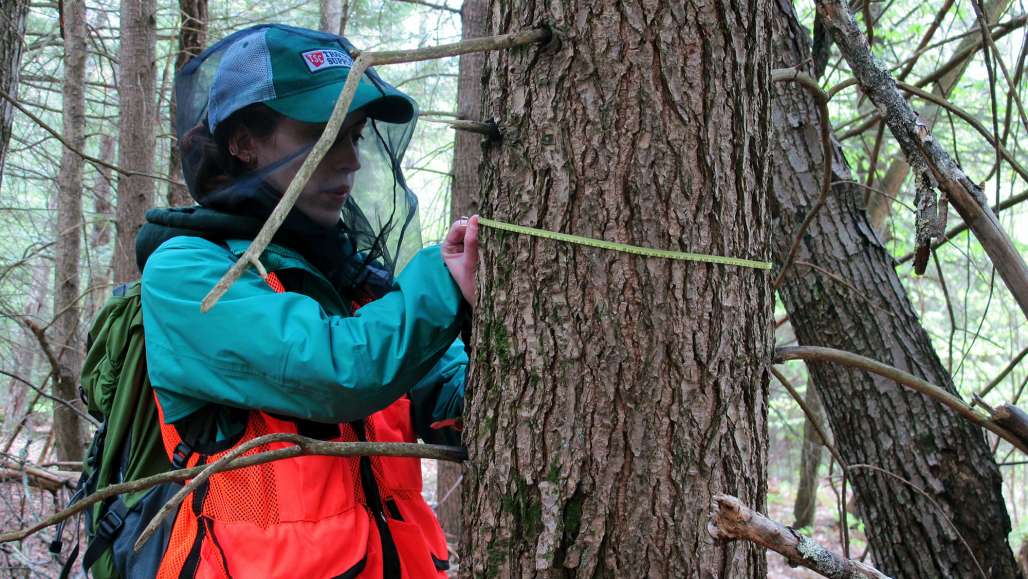 Keene State College and the Harris Center for Conservation Education have a long-standing partnership that opens doors for many Keene State students and graduates through internships. Three recent graduates have begun their careers with the help of their Harris Center experiences. Congratulations to these successful graduates who are pursuing their passions through meaningful work.
Shauna Sousa '17, who studied geography with a minor in environmental studies, was recently hired as a full-time stewardship assistant for the Monadnock Conservancy in Keene. Before accepting her position at the Conservancy, the Harris Center had hired Shauna for several part-time projects, including a vernal pool mapping project and work as an adjunct teacher-naturalist with the Harris Center's school and camp programs.
Will Holden '16 studied environmental studies at Keene State. He was recently hired as the first full-time land stewardship coordinator for the Barnstable Land Trust on Cape Cod. He stepped into that role after serving with them as a member of AmeriCorps-Cape Cod. Will participated in a Harris Center internship that exposed him to forestry, invasive species identification and removal, and easement monitoring. He discovered service work through the Alternative Break Program at Keene State, which inspired him to apply for AmeriCorps and pursue a career in conservation.
Mark Landolina '18 accepted a full-time position as a planning technician for the Town of Coventry, Connecticut. Mark's new supervisor was particularly impressed by his senior research in both the Geography and Environmental Studies Departments at Keene State. He was also noticed for the work he did during his Harris Center internship, including culvert surveys, invasive species work, data management, and interacting with members of the public.
Related Stories