Thorne-Sagendorph Spring Student Exhibition and Warhol Show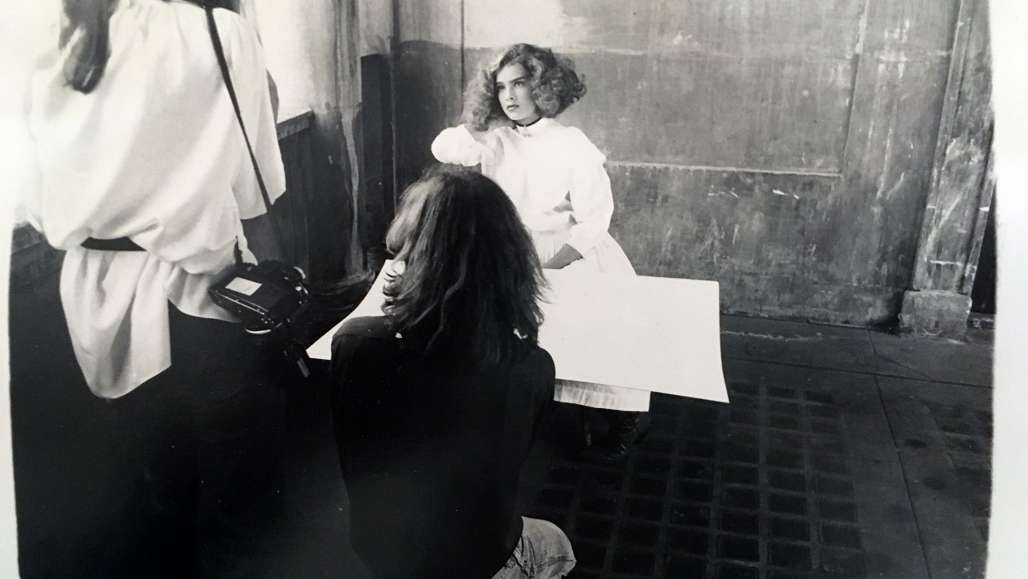 The Thorne-Sagendorph Art Gallery at Keene State will kick off its spring exhibitions with a free, public opening reception party with live music by Signals Over the Air on April 13 at 5 pm. Two new exhibitions will be on display. A showcase of work created by 16 Keene State seniors who will earn a Bachelor of Fine Arts or Bachelor of Arts will be available in the gallery from April 14 until May 5, Commencement day. Also new will be an exhibition of over 160 Andy Warhol silkscreens and photographs offering visitors a window into the complex world of the artist and his many associates in a "Silver Factory" installation.
"It is an exciting time to come to the Thorne. In one visit, you will view incredible student art as well as Andy Warhol pieces from the Thorne permanent collection in an exhibition designed by our CALL students. The upcoming exhibitions really showcase the energy of our community," said Thorne-Sagendorph Art Gallery Director Brian Wallace. "The Gallery is very fortunate to have been gifted close to 150 Warhol photos. As a regional resource for the visual arts, we are thrilled to share them with our visitors."
The student exhibition showcases print, sculpture, painting, photography, video, and installation work by the following participating student artists:
Bachelor of Fine Arts
Avery Black, Sandy Hook (CT)
Brooke Carlson, Amherst (NH)
Corrie Holtz, Claremont (NH)
Mollykate Fanning, New Boston (NH)
Bachelor of Arts
Abbey Calzini, Manchester (NH)
Ashley Gingras, Hamden (CT)
Emily Thorpe, Litchfield (NH)
Emily Mathieu, Albany (NH)
Erin Ruvalcaba, Chelmsford (MA)
Francesca Vera, Farmington (NH)
Gerald Alfieri, Hawthorne (NY)
Inja Diamond, Concord (NH)
Nicholas Lachapelle, Pelham (NH)
Samuel Stephenson, Bedford (NH)
Jacob Howard, Gilford (NH)
Georgia Shampy, Charleston (SC)
In addition to the student show, 160 Andy Warhol pieces will be on display at the Gallery in a show titled "cLIck\CliQue: A Warhol Experience".
The exhibition, including hundreds of photographs donated to the Thorne by the Warhol estate, was designed by curator Shari Osborn and students enrolled in Cheshire Academy for Lifelong Learning (CALL) courses held at the Gallery. Andy Warhol was an obsessive photographer, driven artist, compulsive diarist, and an iconic yet deeply private cultural figure. These works offer a look into his world.
"Working with our Warhols through a CALL course has afforded me the opportunity to work with mature students on the complex content in this exhibit. These students understood the importance of an educational and multilayered exhibit presenting the art as era- and artist-specific," said curator Osborn.
Related Stories