Student Teacher's Advice: Get Involved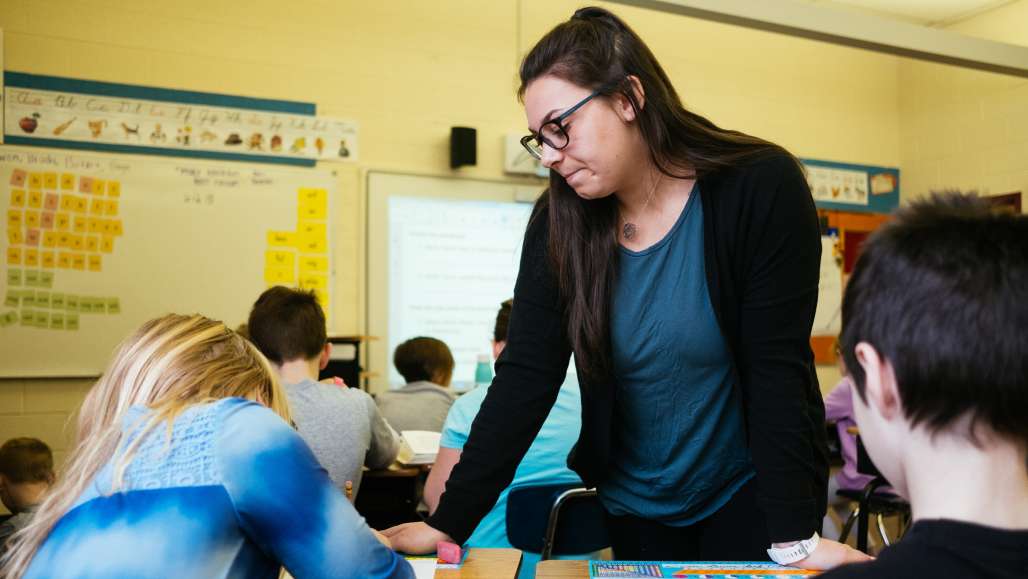 Senior Steph Ryder says she has loved every second of her very busy life as a student at Keene State College.
Ryder has served her community at Keene State in a variety of ways, from joining the sorority Phi Sigma Sigma, where she was an executive board member in 2017, to working as vice president for the class of 2018 to maintaining spots in both the Greek honors society, Order of Omega, and the education honors society, Kappa Delta Pi.
"There's a lot of opportunities to better yourself in your experience at Keene State through getting involved," Ryder said. She has taken advantage of opportunities including presenting at the Academic Excellence Conference, traveling to Washington, DC, for a conference, and becoming a research assistant for her professor.
"I've gotten involved in a lot of different things and have been able to do some really awesome things for the community and the school," she said.
A native of Webster, Massachusetts, Ryder is the first in her family to have a residential college experience. Her mother did not attend college, while father took night classes. Living and studying on campus at Keene State means bettering her education and bettering herself, Ryder said.
What she takes away from all she has learned impacts not only herself but others around her. Ryder is a double major in elementary education and mathematics and currently student teaches at Wheelock Elementary School.
After she receives her Bachelor of Arts, she will stay on at Keene State to earn a master's in special education.
Ryder said teaching is important to her because students are our future. "They are our future presidents, our future scientists. I've always wanted to better the world," she said – and teaching at the elementary school level is a grass-roots way to do that.
One thing that surprised her when she began student teaching was how much students want to learn. "You see that little light bulb go off and their faces light up and they say, 'Oh, my gosh, I understand it.' It's just the best feeling," Ryder said.
– Grace Pecci '18
Related Stories