Kirsti Sandy Wins Monadnock Essay Prize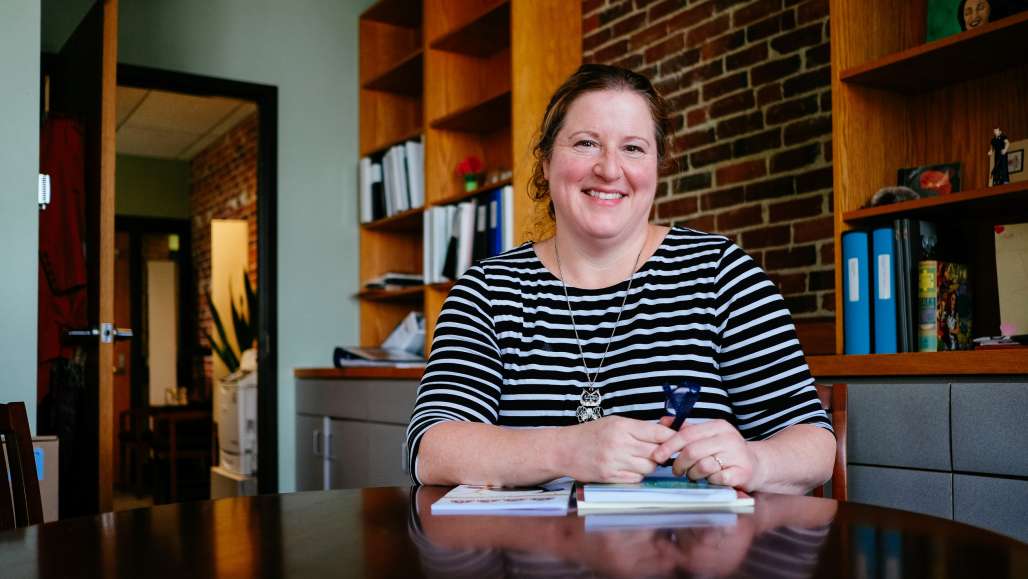 Keene State College English Professor Kirsti Sandy, who is currently serving as interim associate dean of the School of Arts and Humanities, is the winner of the 2017 Monadnock Essay Collection Prize from Bauhan Publishing.
Journalist and essayist Andrew Merton judged the 2017 contest, which drew entries from across the country. He writes, "The entire manuscript is infused with a generosity of spirit that is most refreshing in these difficult times in which we live."
Bauhan will publish Sandy's essay collection, She Lived, and the Other Girls Died, a coming-of-age memoir that follows her childhood as her family moves from blue-collar Lowell, Massachusetts to progressively more upscale towns and then to college.
Serendipitously, Sandy was notified that her manuscript had been selected winner via a call from Jocelyn Lovering '15. Lovering, who was Sandy's student at Keene State, interned while a college senior at the Peterborough, New Hampshire-based Bauhan Publishing and is now on staff there.
"I am very grateful to Bauhan Publishing and Andrew Merton for this honor; it was truly unexpected," says Sandy. "It is going to be an added treat to get to learn from my former student, Jocelyn, about the process – the teacher has become the student!"
She Lived, and the Other Girls Died will be Sandy's first book. Her essays have appeared in journals including The Boiler, Under the Gum Tree, Natural Bridge, and Split Lip, and she was recipient of the Northern New England Review's Raven Prize for Creative Nonfiction. At Keene State, she teaches creative nonfiction, memoir, and narrative theory.
Related Stories