New Student Orientation Recognized for Community Service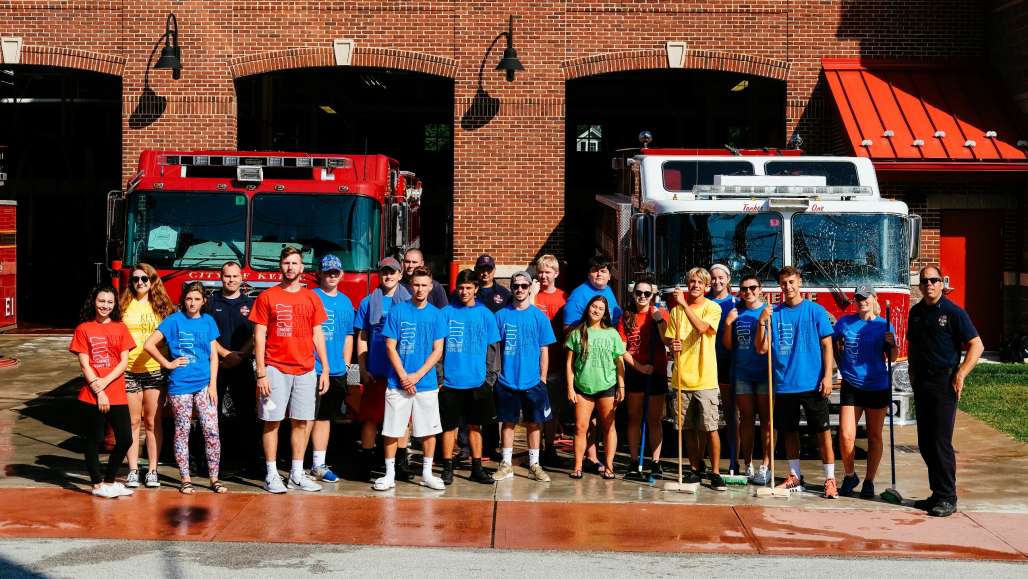 Keene State's New Student Orientation Program received the award for Outstanding Volunteer Group from the Monadnock Center for Violence Prevention (MCVP), a Jaffrey-based organization with a vision for a "community where interpersonal violence has been replaced by equality, empowerment and emotional & physical safety."
Keene State's recognition is for the service that first-year students provided to MCVP during Community Service Day, which is an integral part of Welcome Days, the second phase of the College's New Student Orientation Program.
In August 2017, more than 900 new Keene State students engaged in community service activities throughout the Monadnock Region, which included work with MCVP as well as Keene Community Kitchen, City of Keene, Fast Friends, Stonewall Farm, Roadside Clean Up, and others.
"Community service and civic engagement are core values at Keene State," said Keene State College Director of Transitions and Parent Programs Casey Justice.
"Through the New Student Orientation Program, we are helping to instill these values in every new student who joins our community to prepare them for their lives as college students, as well as their lives in our larger society for years to come. This is only possible with the help of Jessica Gagne-Cloutier, coordinator of community service at Keene State, and her ability to organize service for all new students on one day.
We are honored to be recognized by MCVP – the work the organization does is incredibly important to the people in our region."
Related Stories