The Body in Motion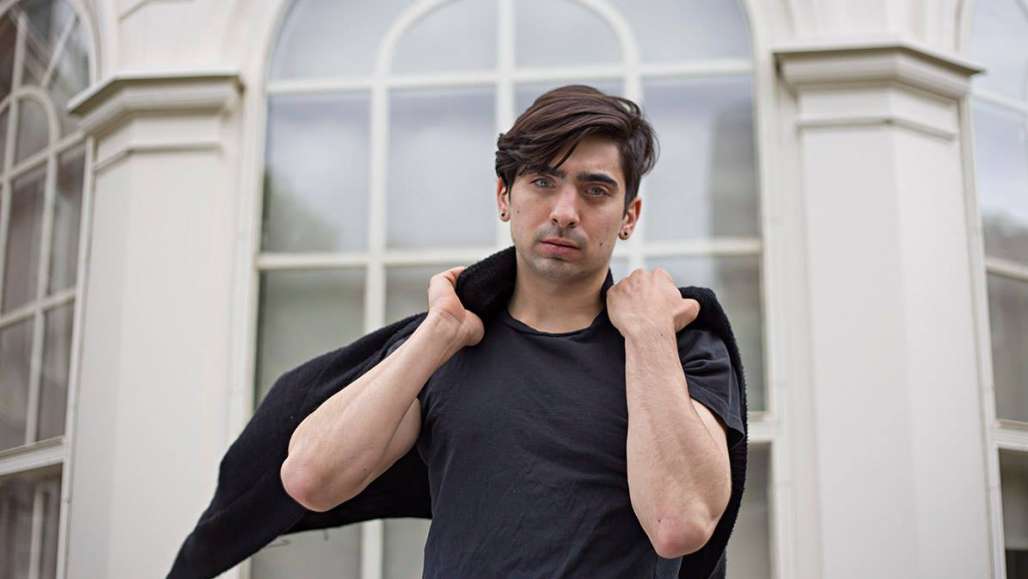 "I feel that the best way I can contribute to this world is by making things," says Alexander Davis '14. You might call what Davis makes "body art"; he's a Boston-based dancer and choreographer whose recent accomplishments include being awarded a Live Arts Boston Grant and being presented by World Music/CrasARTS alongside five other emerging New England Choreographers in its fall Dance Up program.
At Keene State, Davis majored in theatre and dance with a specialization in choreography and performance, and also completed a second major, in English. "Disassembled," a modern dance work he created and produced while in school, earned him the Hildebrandt Award for Excellence in Holocaust and Genocide Studies.
Three years post-graduation, he is a member of Boston's Urbanity Dance company and an ensemble member of Lorraine Chapman, The Company. He also recently formed his own dance company, Alexander Davis Dance. He sees dance, he says, as a way of not just understanding the world, but also interacting with it, contributing "ideas, thoughts, feelings, and perspective." For instance, the performance he's putting together with the Live Arts Boston funding, "She Bring It to You Every Ball," uses a drag ball as a lens for an exploration of relationship, gender, and the contemporary gay community.
"I use my mind to create art," says Davis. "I chose the body as the medium in which to communicate it. Some choreographers/dancers don't think about themselves in this way. However, I approach my work first from a critical place, and then process and research those ideas with the body."
Davis credits Keene State's Theatre and Dance program with providing him the network that led to job opportunities and relationships with collaborators. He credits his liberal arts education with encouraging him to seek interdisciplinary connections – in addition to working in dance, he is also a fiber artist, an actor, and, as he puts it in his official bio, "an okay comedian."
As a dancer, he is particularly attuned to his body. He goes to the gym before his daily dance classes. He sees a physical therapist, an acupuncturist, and a massage therapist. He chooses his meals carefully, limiting added sugar and focusing on protein, vegetables, and fruit. He assesses his body every day. "The older I get, the more I learn about my body and the more I learn about how to access it successfully as a tool for performance," he says.
Not to mention as a vessel for life. "You only get one body," he adds. "We all should be taking steps to respect who we are."
Learn more about Alexander Davis at his website.
By Daniel Stavens '18
Related Stories