Students Build Writing Portfolios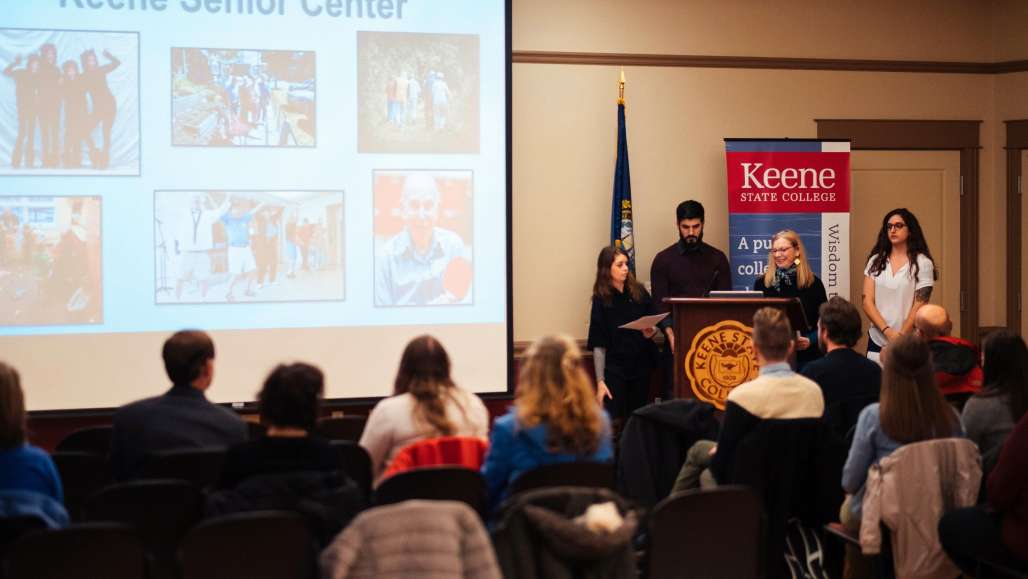 Students taking Dr. Katherine Tirabassi's professional writing course worked in collaborative teams to develop various materials for local organizations. They worked with the Hannah Grimes Center, Cheshire Children's Museum, Keene Senior Center, and Redfern Arts Center.
From blog posts and a social media protocol to website analysis and a draft grant report, these students gained valuable professional experience while enhancing their portfolios in preparation for entering the work force after graduation.
Sonja Martineau, a student who helped develop materials for the Keene Senior Center, remarked on "how rewarding it was to produce something that will help a local nonprofit organization." She also said it was a new, valuable experience to go through the process of presenting professional work.
"This course provides students with the opportunity to connect with many of our local organizations – one of the benefits of attending a college in a smaller city," said Tirabassi, an associate professor of English and director for the Center for Writing. She noted that each student in the course was able to work on a project that makes a real difference outside of the college. Their work demonstrates skills and concepts acquired in class while generating finished examples of work to present in seeking employment in the fields of writing, communications, and other areas."
A total of 15 students presented their work to the local partner organizations, as well as to the Keene State College community.
Related Stories