The Fall 2017 Career Speaker Series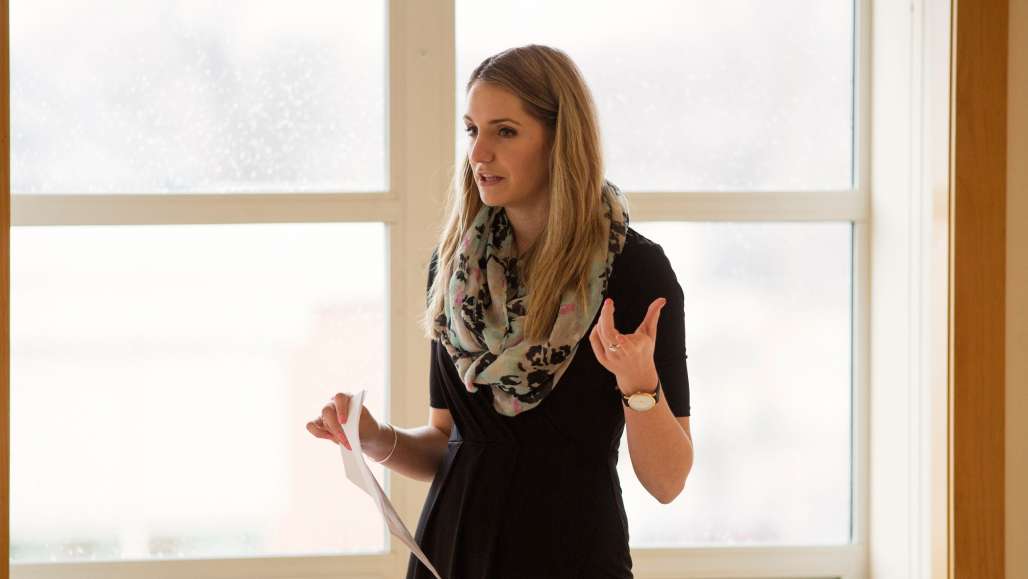 Each fall, Keene State invites representatives from several businesses to campus for the Career Speaker Series. This creates an opportunity for students to gain good perspective on the job market and learn about different career opportunities, and for the businesses to attract new talent. Especially if you're trying to figure out what you want to do after college, and want help preparing for life in the real world, the Career Speaker Series offers some invaluable information, including what these businesses do, what their culture is, what kinds of internships and careers they offer, and what kinds of skills you might need.
All Career Speaker events are held at 6 p.m. in Rhodes S203. Please check out the Series web page for the specifics on each presentation. Open to all students, all majors, and all class years. Come prepared with questions and bring your resume!
Fall 2017 Presentations
September 12 — Benefit Corporations
A significant number of companies around the country are deciding that business can be a force for good. Come and hear about these four:
September 19 — C&S Wholesale Grocers
The business of moving huge quantities of groceries from production to retail shelf quickly, accurately, and inexpensively requires sophisticated logistics. C&S is the largest company in this business.
September 26 — Markem-Imaje
A leading global designer, manufacturer, and supplier of specialized printing systems (computer-driven printers, inks, and computer interface systems) for industrial applications.
October 3 — Hypertherm
Hypertherm has been recognized repeatedly as one of the best places to work in the state and in the US, reaching number 12 on Fortune magazine's top 100 list. The company designs, makes, and sells equipment for cutting metal using lasers, water, and plasma.
October 10 — Red River
Red River is a technology company that reimagines the possibilities of IT solutions in order to meet their customer's needs and enable organizations to transform beyond the expected, delivering information technology solutions to military, government, and commercial customers.
October 17 — Mock Interview Presentation and Discussion
What is a job interview like? What do they ask me? How do I prepare? Get your feet wet via mock interviews and discussions with representatives from:
October 24 — Hitchiner Manufacturing
Hitchiner is the premier supplier of complete-to-print, high-volume, complex thin-wall investment castings and fully-finished casting-based subassemblies and components to industry.
November 7 — NH Public Radio
Keene State alums Michael Brindley and Taylor Quimby will be here to talk about what it is like working at NHPR and about opportunities that could await you there.
November 14 — Cheshire Medical Center/Dartmouth-Hitchcock
From information technology to finance to supply chain and logistics management, keeping the operations running smoothly for the delivery of medical care is a complex undertaking.
November 28 — Jim Banks '87
Jim Banks, a chemistry and math double major when he was at Keene State, is at the center of the world of innovation in medical technology as the Senior Director of Strategy & Business Development at Stryker. Jim will focus on career planning and what sorts of things you can do now that will help prepare you for a great career after college.
Related Stories