Three Golden Circle Luncheons Left This Fall!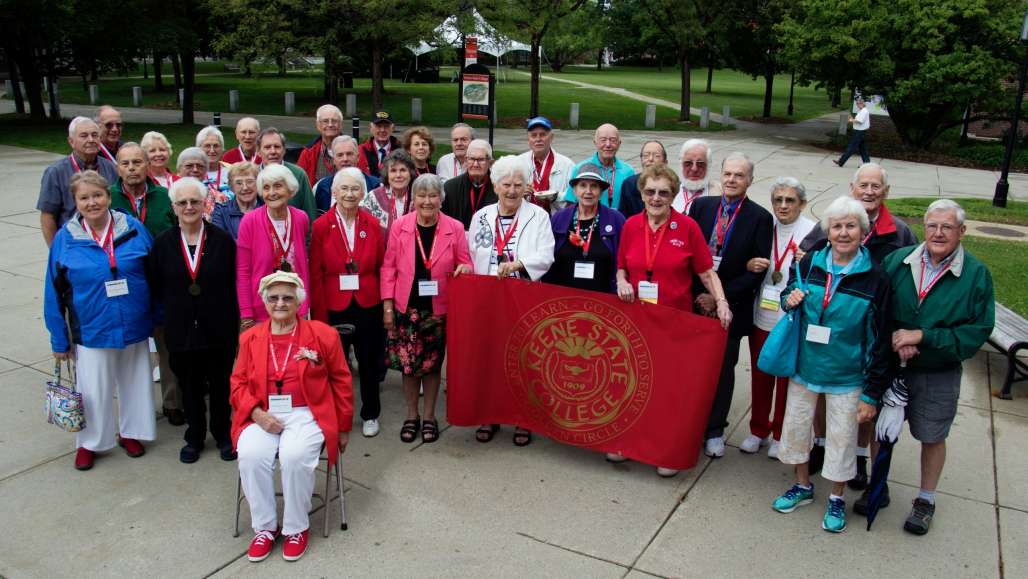 Membership in Keene State's Golden Circle Society is open to all alumni who graduated 50 or more years ago (so, if you're a member of the Class of '67 or earlier, you're in!).
Since 1997, the Golden Circle Society has hosted luncheons at various locations throughout the state, to which all members are most welcome. If you graduated in '67 or before, we'd love to have you (and your guest) join us at our September luncheon at the Portsmouth Country Club!
September 13

Portsmouth Country Club
80 Country Club Lane
Greenland, NH, 03840
Social time: 11:30 a.m. Lunch: noon
Special guest: New Keene State President Melinda Treadwell. Come hear about her vision for the College.
October 12
Town and Country Inn and Resort – ALL ALUMNI Welcome
20 US Route 2
Shelburne, NH 03581
Social time: 11:30 a.m., Lunch: noon
Working alumni gathering 3–5 p.m.
Discounted rates for alumni who want to spend the night.
October 26
The Common Man Restaurant
21 Water Street
Claremont, NH 03743
Social time: 11:30 a.m., Lunch: noon
Special guest: Ernie Hebert '69, noted New Hampshire author and professor emeritus from Dartmouth
Please contact the Alumni Office at 603-358-2369 or email alumni@keene.edu to register so we'll know you're coming.
If you're on the list, you'll get an invitation three weeks before reservations are due. If you're not on the list, but would like to be, please contact the Alumni Office.
Related Stories