Keene State's Support Helps Film Student Attend Telluride Festival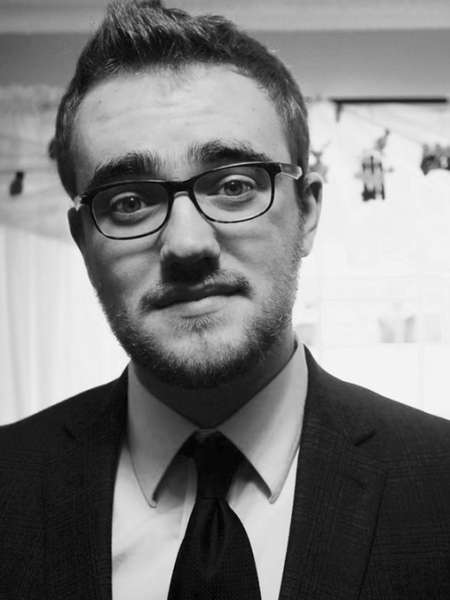 by Danny Stavens
Keelan Brown, a senior in Keene State's Film Studies program, will be heading to Colorado from Sept. 1–4 to attend a student symposium at the Telluride Film Festival. There, he will have the opportunity to be present for several film premieres and one-on-ones with the filmmakers and actors. Some of these famous faces may include Todd Haynes, Gus Van Sant, David Lynch, and Daniel Day-Lewis.
"The opportunity sounded exciting from the start, because I can network while immersing myself in an academic and creative environment," said Keelan. As part of the application process, Keelan worked closely with his faculty advisor, Dr. Debra White-Stanley, who oversaw his progress while he wrote a film analysis on Richard Linklater's Boyhood (2014), which helped him get selected for the symposium. "Dr. White-Stanley's influence and guidance made it possible for me to attend this symposium, and it has brought me to other opportunities to prepare for this experience." During his sophomore year, Keelan was also accepted to attend the Sundance Film Festival.
Keene State's Center for Creative Inquiry, which provides funding for students who are looking to pursue creative endeavors, stepped up to help Keelan afford the trip to Teluride. "I was ecstatic when I found out about the grant," he shared. "Keene State really wants its students to pursue opportunities and experiences like this."
Keelan is very excited for the approaching symposium and is looking forward for many more opportunities to follow. Check out a demo reel of Keelan's work.
Danny Stavens, an intern with the College's Marketing & Communications Department, is a senior at Keene State from Tolland, CT, majoring in both communication and film. After he graduates, he plans to pursue a career as a producer in the film industry.
Related Stories