Golden Circle Luncheons in August and September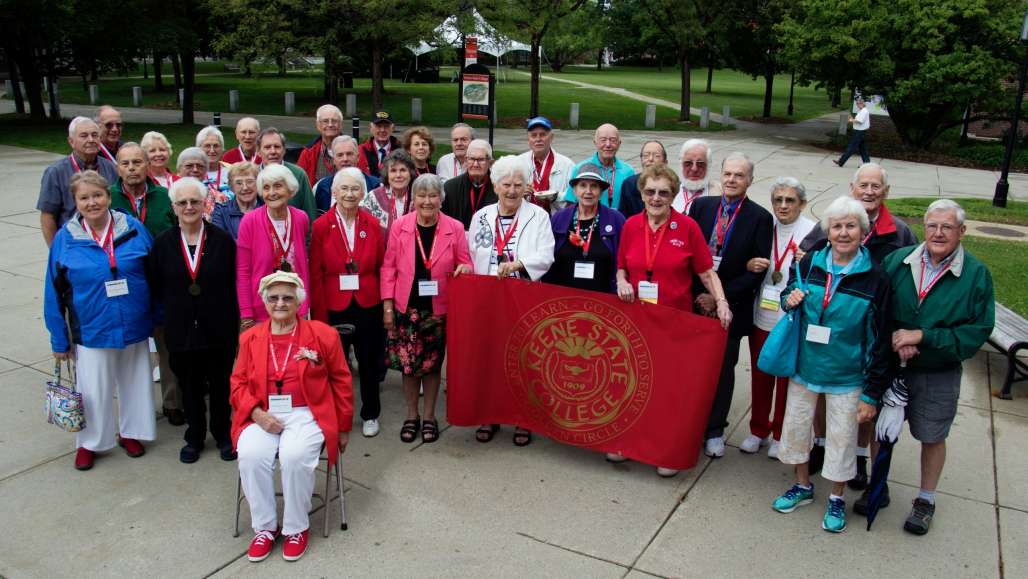 Membership in Keene State's Golden Circle Society is open to all alumni who graduated 50 or more years ago (so, if you're a member of the Class of '67 or earlier, you're in!).
Since 1997, the Golden Circle Society has hosted luncheons at various locations throughout the state, to which all members are most welcome. If you graduated in '67 or before and haven't registered yet for one of these next two luncheons, we'd love to have you (and your guest) join us!
August 03, 2017 · 11:30 a.m.–1 p.m.

Hart's Turkey Farm Restaurant
233 Daniel Webster Hwy
Meredith, 03253, USA
September 13, 2017 · 11:30 a.m. - 1:00 p.m.

Portsmouth Country Club
80 Country Club Lane
Greenland, NH, 03840
Please contact the Alumni Office at 603-358-2369 or email alumni@keene.edu to register so we'll save you a seat.
Related Stories