YEA! For the Young Entrepreneurs Academy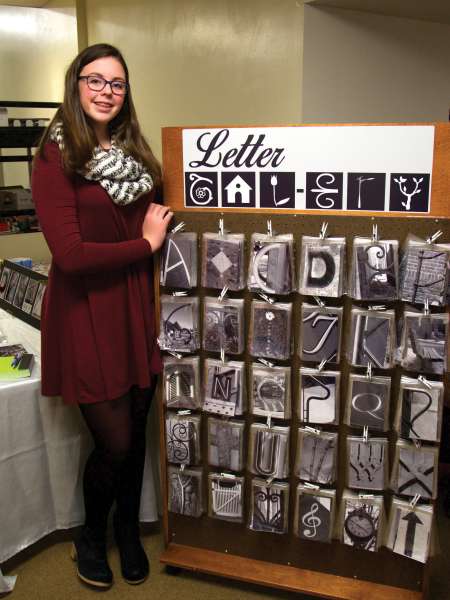 Meet Mackenzie McGreer. She's 14, a freshman at Keene High School, and an entrepreneur who owns and runs her own business. That last achievement is thanks to YEA!, or the Young Entrepreneurs Academy, a national program for middle and high school students that's been offered at Keene State since 2014. As a seventh-grader, Mackenzie was in the inaugural YEA! class at Keene State. YEA! guides young people through the process of developing, starting, and running their own enterprises.
"This program has the ability to not only teach students how to literally launch their own real businesses and social movements, but students graduate from the program with increased self-confidence, public speaking skills, an ability to network, new friendships and business connections, and more," says Meredith Rochwarg, who launched Keene State's YEA! program and is now an executive director on the YEA! corporate team.
"I thought that starting a business would really help me with skills in the future, and it would also be an amazing experience," says Mackenzie, who learned about YEA! from her mom, Heather McGreer, who works in Human Resources at Keene State. She was especially interested because her dad, Ted McGreer, is himself the proprietor of a business: he owns Ted's Shoe & Sport on Keene's Main Street.
A 30-week program, YEA! walks young people through a three-stage process: coming up with an idea, turning the idea into a business, and marketing the business. Along the way, students meet with local businesspeople, write business plans, file their business names with the state, pitch their ideas to investors, and hold a trade show.
Mackenzie's idea? To photograph shapes in the local landscape and cityscape that look like letters, then arrange the letters to spell out words. She made a successful pitch to the YEA! Investors, who gave her $650 – more than twice the amount she'd asked for – to launch Letter Gal-ery. Her business name is a pun, she notes, because she is known as the "Letter Gal."
"I go around Keene and the Monadnock region and I take photos of architecture, landmarks, nature – basically anything that naturally looks like a letter," she says. "Then I print them in black and white, without retouching them, and I place them in mats to spell out a favorite word or phrase." She wraps the matted photos in cellophane, and customers may choose to frame them or display them as is.
She gets the word out about her work through a Facebook page, word of mouth, and email, and she sells her pieces at craft fairs and local businesses.
Since completing the Young Entrepreneurs Academy in 2015, Mackenzie has encouraged her friends and classmates to apply to the program – particularly the female ones. "It's awesome," she says, "especially empowering girls and women. I was the only girl to graduate from the first class and start a business, but more girls have now joined."
YEA! Strengthens the community, too, says Rochwarg. "When all different kinds of business and community leaders come together to help inspire the next generation of leaders, it is truly amazing. These kids have a life-changing experience over the 30-week course and it positively impacts everyone involved."
Learn more about YEA! and download an application for the program at the YEA! web page.
Related Stories