Steve Fortier '86: Keene State's New Director of External Relations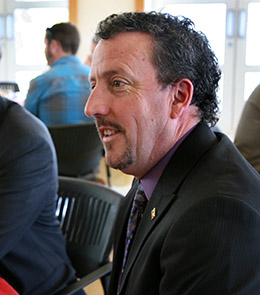 Former KSC cross-country team captain, Parents Association president, Alumni Association committee member, and USNH Parent Advocate in the NH House and Senate during the 2013 and 2015 budget hearings, Steve Fortier '86 will be coming on board as Keene State's Director of External Relations on May 31.
Besides his long-standing commitment to Keene State and his years of volunteer leadership, Steve brings more than 30 years of experience in non-profit organizations, advocacy, facilitating partnerships for mutual benefit, and relationship building. Since 1998, he has been executive director of Meeting Waters YMCA, a unique "non-facility Y" that is nationally-recognized for its community-responsive programming and successful partnerships. He has also served as a senior leader at three national non-profits – Center for Living Democracy in Vermont, Project Adventure in Massachusetts, and The Leadership Project in Vermont – as well as leading a consulting and training firm that provides leadership and community-building services for communities, social service organizations, and corporations around the world.
In his role at Keene State, Steve will lead a College-wide effort to build sustaining relationships between a variety of external audiences and College constituencies that produce mutual benefit for organizations in the Greater Keene area and the College's students, faculty, and staff. He will work with other members of the Advancement team to broaden and deepen relationships with various Keene State constituency groups – alumni, Greeks, student government leaders, and athletes – and he will lead the College's government relations' efforts with local, state, and federal elected officials.
"For decades, I've been an advocate and supporter of Keene State as a volunteer and donor," Steve said. "I am so delighted to have the opportunity to focus all of my time and energy on broadening and deepening others' relationships with the College. I've seen many times over the years that such engagement develops skills, networking opportunities, and a sense of fulfillment for the participants, while at the same time helping advance the mission and strategic plan of the College."
Steve's wife, Susan, also of the class of 1986, served on the Alumni Association board, including as president from 2009–11, and as a trustee of the Keene Endowment Association. Their two children, Sean and Laryssa, are also KSC alums, graduating in 2014 and 2015, respectively.
Steve's office will be in the Alumni Center, room 102. Stop in and say "Hello."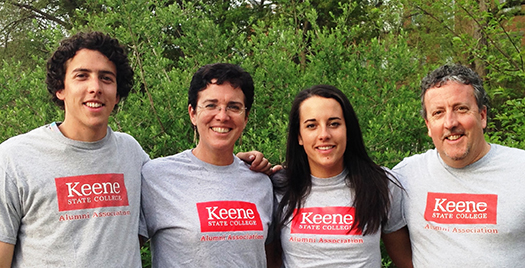 Related Stories