Keene State Dancer Combines a Variety of Liberal Arts Studies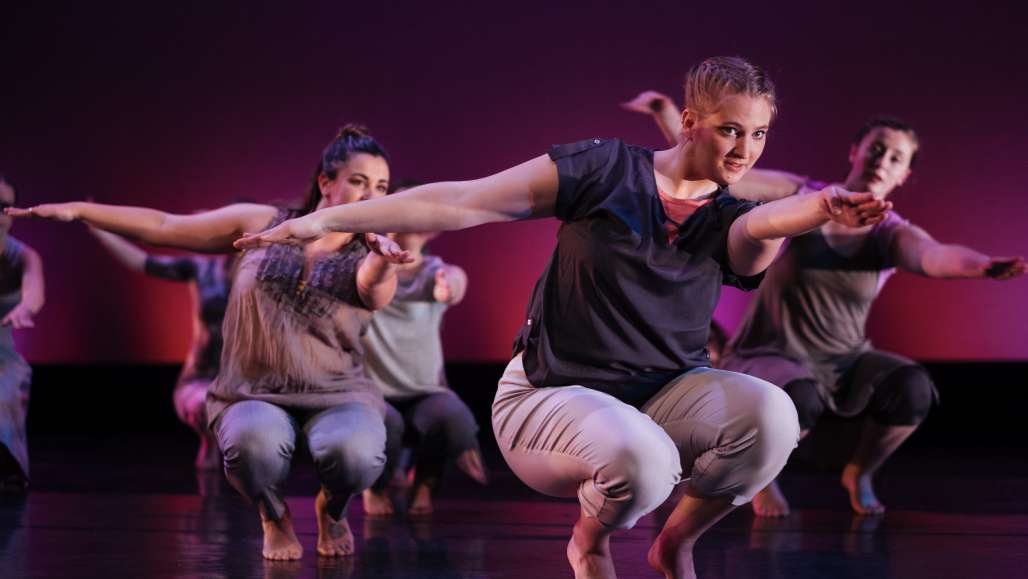 Picturing an elementary school teacher typically conjures visions of an educator building the foundations of reading, writing, and mathematics for children; but why not add a foundation in dance too?
Bethany Peterson '18 participates in a branch of Keene State's elementary education program that is providing her with the opportunity to become certified as an elementary school teacher as well as a dance education teacher.
"Right now, I'm in the field teaching in the mornings for my Methods I class, and then my students have an after-school program where I'm teaching them dance. So, they not only see me in the classroom teaching math and reading, but they see me in the afternoon teaching dance," said Peterson.
Peterson is a dual major in education and dance, and she says that it's completely worth the effort. "I'm waking up at seven o'clock in the morning, and going to the school and working with the children, and then I use the afternoons for rehearsals. If we have a show coming up, we have tech and dress rehearsals at night," said Peterson.
While the experience can be intense, it's not without its rewards.
"I wouldn't change what I've chosen to study. I've appreciated the liberal arts approach to learning at Keene State because it's allowed me to cross disciplines and pull from different areas," said Peterson. "I've found that my dancing, choreographing, and teaching have all become stronger because of all the other experiences I've had."
Dancing may have made her stronger in the classroom, but the classroom has made her a standout choreographer in the theater.
"My piece was selected during choreography showcase to be featured in Evening of Dance and to represent the college at the American College Dance Association conference in Potsdam, NY," said Peterson. "I've been lucky to be able to show my work and to receive feedback from adjudicators in the field. The ACDA conference was transformative for me in that it allowed me to look at my choreography and think about it critically in a way that I wouldn't have been able to do otherwise."
Peterson will have another chance to showcase her dance success at the Hildebrandt Award ceremony on April 23 where she will present her dance piece ab origine as well as receive the award that is given in recognition of excellence in Holocaust and Genocide Studies.
Related Stories