Tom Porter and Eric Stumacher Honored at Commencement Ceremony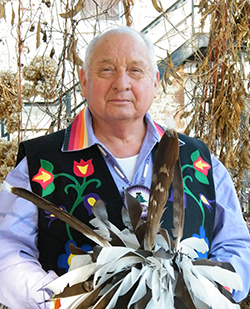 Keene State College will honor two extraordinary men during the College's commencement ceremony on May 6. Mohawk leader Tom Porter (Sakokwenionkwas – "The One Who Wins"), internationally recognized advocate for Native American language, culture, and traditions, will receive an honorary doctor of humane letters. He will be the ceremony's featured speaker. Eric Stumacher, founding member of the Apple Hill Center for Chamber Music, will receive this year's Granite State Award, which honors a person or organization that demonstrates outstanding achievement in their field and has contributed significantly to the welfare or success of our state.
"Tom Porter and Eric Stumacher make tremendous contributions that deserve recognition. These two men cultivate a greater sense of community and peace among, and across, cultures and individuals. I am honored to recognize them on our campus this May," said Keene State College President Dr. Anne Huot. "Through advocacy and teaching, Tom expands an understanding of Native American culture and its importance to all of us. Through music, Eric's work builds bridges, crossing divides between people in order to find common ground."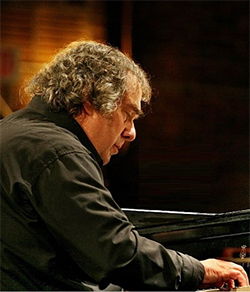 Mr. Porter is recognized for his lifelong and selfless work building community for Native Americans and raising awareness for Native American language, culture, wisdom, and traditions. His contributions take many forms, including teaching, writing, and speaking. In the 1960s he co-founded the White Roots of Peace, a group of Iroquois elders who toured the country sharing traditional teachings and encouraging Indians to embrace their respective traditions. He established the Akwesasne Freedom School on the Akwesasne Mohawk Reservation in New York, and, later, the Mohawk Community of Kanatsiohareke near Fonda, New York, to restore Mohawk cultural traditions, language, and worldview. He has published several books and pamphlets, including And Grandma Said … Iroquois Teachings: as passed down through the oral tradition, an extensive collection of Mohawk cultural traditions (2008) and Our Ways, a study of Iroquoian clan systems. His example as an engaged citizen and tireless advocate for Native Americans, even in the face of determined resistance, resonates with the values of our community, and of Keene State College.
Mr. Stumacher, the 2017 Granite State Award honoree, is recognized for his remarkable career as a musician, and for using his talent in service to world peace. Through his work with the Apple Hill Center for Chamber Music, Playing for Peace, and the Sonad Project, he helps to build community through the common language of music. His example as an indefatigable advocate for peace through common purpose speaks to the mission of Keene State College.
Related Stories