Alumna Returns to Help Students Find Employment Opportunities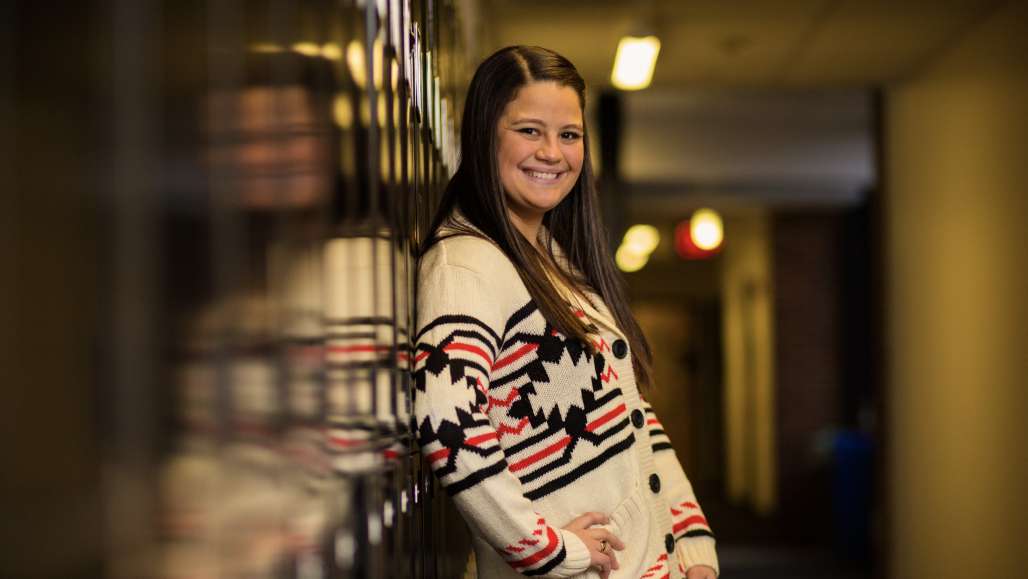 Having only graduated one year ago, Bruna DePaula '16 returned to Keene State as a representative of Enterprise Rent-a-Car at the spring career fair, titled Your Future Fair, hosted by Academic and Career Advising. The fair brought 112 local and national potential employers to campus to help students find internships and post-graduation employment.
DePaula, a communication and management dual major from Nashua, NH, attended the career fair for the second time in hopes of attracting some fellow Keene State students to join her company. She looked for students to take part in the management training program.
"The company is teaching me the ins and outs of the business from the back end to the front end, and giving me all the tools to run my own branch in the future," said DePaula. "At Enterprise I talk to people all day long, since the job is customer-service and sales based. I really know how to serve people based on their needs and wants. I apply much of what I learned in my business classes to my work, to make sure that the business is running the way it should," she said.
"The career fair is not as formal as an interview of course, but it prepares students for talking with potential employers," said DePaula. "When you're in the college mindset, you don't really think about it, and you don't get that experience until you're at your first interview. Doing that here while you're still in school gives you the first taste of what you need to succeed," she said.
As for coming back to her old stomping grounds to look for new recruits, DePaula said that it's a pleasant experience connecting with old acquaintances in a professional forum, and she enjoys offering the knowledge she's acquired since leaving Keene State. "It's nice to see people who knew me when I was here. The students are motivated to prepare for careers after they leave Keene State," said DePaula. "I was pleased to share that we're looking for students who are excited and happy, and looking for their next step – people who are outgoing and work hard."
Related Stories