'Last of the Red Hot Lovers' Opens the Spring Season at Redfern Arts Center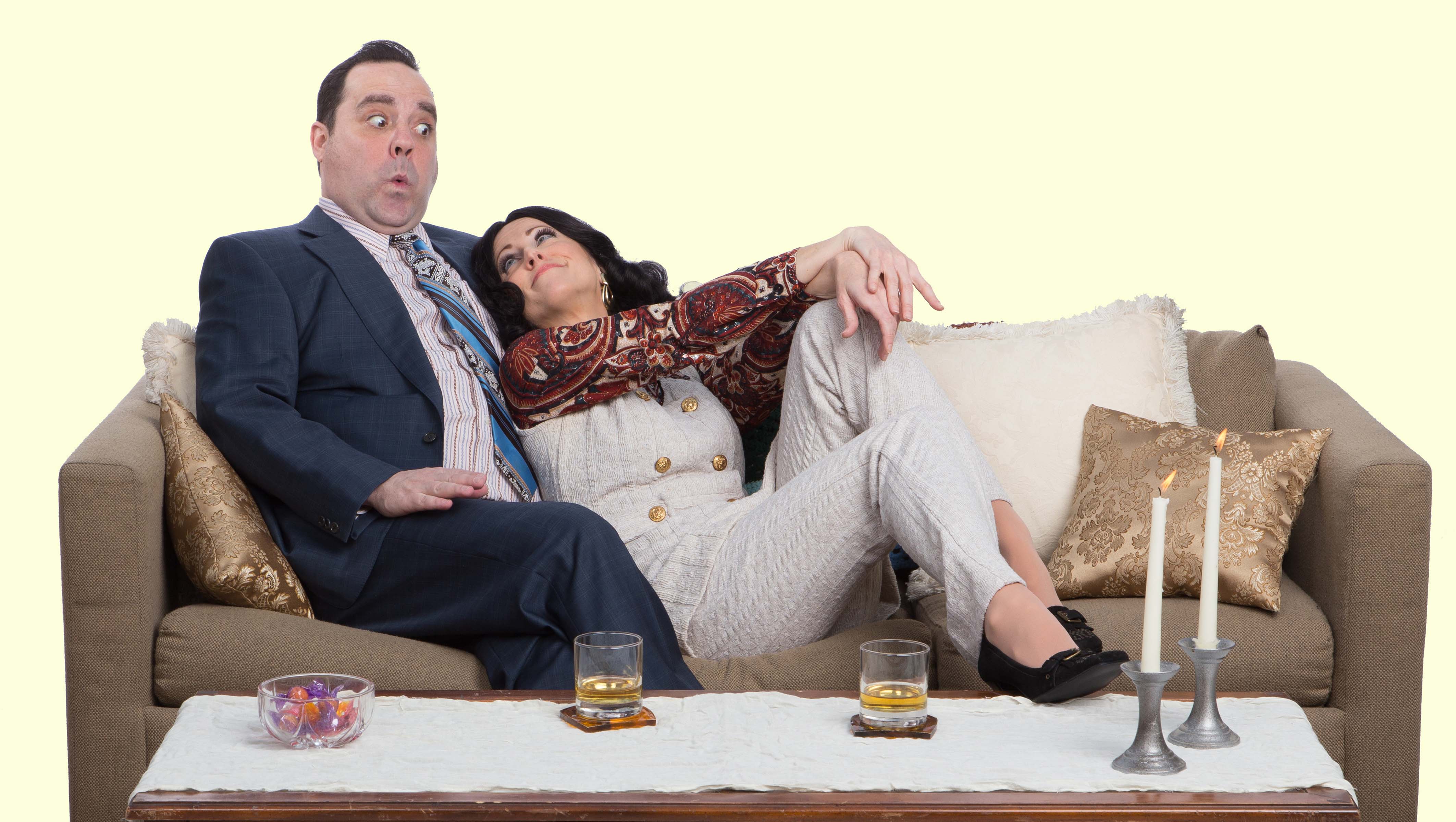 A freshly conceived production of Neil Simon's uproariously funny comedy, Last of the Red Hot Lovers, opens the spring season on Wednesday, February 8, at 7:30 p.m. at the Redfern Arts Center at Keene State College. Tickets to Last of the Red Hot Lovers range from $18 to $32 and $5 for KSC students. For tickets, call the Redfern Box Office at 603-358-2168 or order online.
The witty comedy is set in America in the 1960s, an era that encouraged LOVE, which was populated by "Mad Men" and "Mod Women" trying to navigate the new normal. Walnut Street Theatre, America's oldest theatre company, presents a fresh interpretation of Last of the Red Hot Lovers that captures the hilarious dilemma of a modern man in the hip sixties looking for something amorously new and different, but finding himself in the same situation, again and again…and again!
The play follows Barney Cashman, a middle-aged, married nebbish who wants to join the sexual revolution before it is too late. With no experience in covert maneuvers, he arranges three attempted trysts. His targets: a bawdy bundle of fun who likes smooth whiskey and other women's husbands; a young actress too kooky for words; and a neurotic housewife who happens to be married to his best friend. Through all the mishaps and laughter, this man begins to rediscover his humanity and what he thought was missing all along.
Last of the Red Hot Lovers had a lengthy run on Broadway and was made into a hit film starring Alan Arkin and Sally Kellerman in 1972. The New York Post calls Last of the Red Hot Lovers "delightfully hilarious and witty, as well as filled with wisdom about human nature…"
American playwright Neil Simon has been recognized with many awards for his work, including the Pulitzer Prize for Drama, multiple Tony Awards, Emmy Awards, Golden Globe Award, Drama Desk Award and the Mark Twain Prize. He is also a Kennedy Center Honoree and an inductee into the American Theatre Hall of Fame. He has written over 30 plays, including The Odd Couple; Sweet Charity, Brighton Beach Memoirs and is considered to be one of the most successful playwrights in the world.
Walnut Street Theatre's production stars two veteran actors Fran Prisco, who plays Barney Cashman and Karen Peakes, who plays all three women. Prisco has appeared in over 25 productions at Walnut Street Theatre and on the stages of most of the great regional theatres in his hometown of Philadelphia. Peakes has performed in numerous productions at Walnut Street Theatre, in other theatres in and around Philadelphia, and locally with New Hampshire's Peterborough Players.
The Walnut Street Theatre is the oldest theatre in America, founded in 1809. In 1982 it returned to its origins as a producing theatre under the internationally known producer, Bernard Havard, and it now boasts over 50,000 subscribers. The Walnut has received numerous awards for its artistic achievements, including the Barrymore and Carbonell Awards. Widely known for successful collaborations and co-productions both in England and the U.S., the Walnut has established a strong international reputation.
Many noteworthy American actors have appeared on stage at the Walnut. Some of the Walnut's shining stars include: George M. Cohan, Will Rogers, The Marx Brothers, Henry Fonda, Katharine Hepburn, Marlon Brando, Jessica Tandy, Audrey Hepburn, Sidney Poitier, Lauren Bacall, George C. Scott, Jane Fonda, Robert Redford, Julie Harris, Jack Lemon, and William Shatner.
There are two free Creative Connections outreach activities planned in conjunction with The Last of the Red Hot Lovers performance, both to take place on Wednesday, February 8, at the Redfern Arts Center.
Walnut Street Theatre leads a Life of a Working Actor workshop with theatre students at 10 a.m.
A post-show reception and Meet and Greet the artists happens in the Main Lobby following the performance.
For more information about these activities, contact the Redfern's Assistant Director Sharon Fantl at 603-358-2167.
Related Stories