Keene State Sociology Alumna Educating Community on Health Needs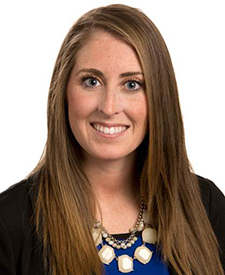 The Keene State Sociology Program helps prepare students for a variety of careers after graduation, from social work to community outreach, as well as continued education in master's and doctoral programs. LeeAnn Clark '11, a Sociology major and Womens' and Gender Studies minor, has this to say about her experience at Keene State:
"As a sociology major, I was always supported in my work and professional pursuits at Keene State. For instance, faculty member Dr. Peggy Walsh took notice of my strengths and made the effort to connect me with an internship where she believed I would succeed. She introduced me to the vice president of community relations at Monadnock Community Hospital in Peterborough, NH, and fortunately, the internship in Peterborough led to my career at the Hospital. I am now a part of many community initiatives, including helping to educate the community on health needs by serving as a co-facilitator of a Monadnock Region behavioral health task force."
Related Stories