Dr. Vincent to Speak at UVM, October 26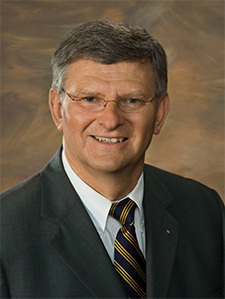 In what was later recounted as the Voyage of the Damned, 931 German Jews hoping to escape the growing Nazi threat boarded the St. Louis, a German ocean liner, in May 1939 and headed for Cuba. Although 909 of the passengers held tourist landing permits allowing them entry into Cuba, the island nation refused to honor the documents when the ship approached Havana. After being denied asylum elsewhere, including in the US, the ship was forced to return to Europe, where the refugees were finally accepted in England, but also in Belgium, France, and the Netherlands, which in 1940 fell under Nazi control. It's estimated that approximately a quarter of the refugees died during World War II.
Dr. Paul Vincent, chair of Keene State's Holocaust and Genocide Studies program and author of "The Voyage of the St. Louis Revisited," has been invited by the Miller Center for Holocaust Studies at UVM to speak on "The Voyage of the St. Louis and American 'Refugee' Policy" at 7 p.m. on Wednesday, October 26, in John Dewey Lounge (Old Mill, Room 325).
Dr. Vincent will provide an overview of the St. Louis's voyage and place the event in the historical context of the summer of 1939. He will also examine the evolution of American immigration policy, stressing the importance of analyzing the Roosevelt administration's behavior in 1939 on the basis of both legislative and executive decisions that were made in the 1920s.
Related Stories