Keene State and NH State Archives Train Citizen Archivists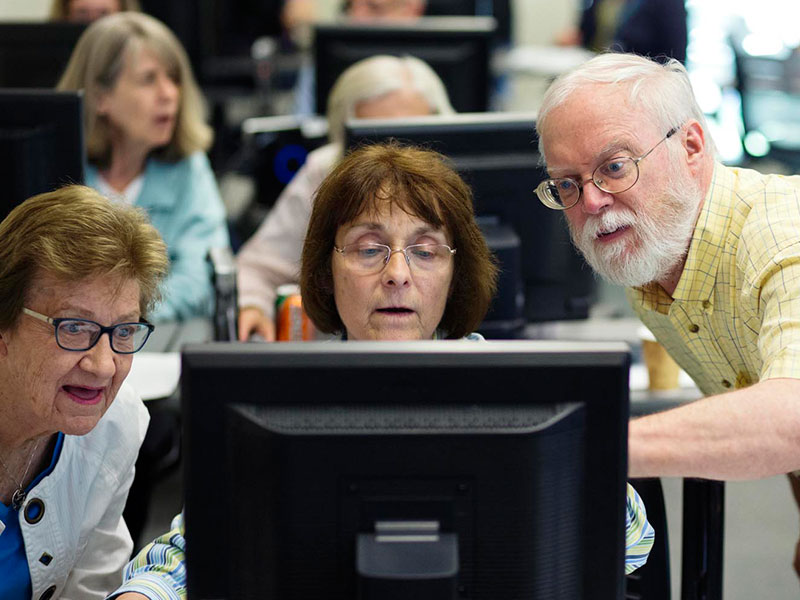 Keene State College and the New Hampshire Division of Archives and Records Management are working together to crowd source the transcription and digitization of some of New Hampshire's most important historical documents, including many from the state's first president, and key figure in the Revolutionary era, Meshech Weare. The effort, called the New Hampshire Citizen Archivist Initiative, is funded through a grant from the National Archives. It was established to teach community members how to process and transcribe historical documents for public consumption online.
"I find people become excited about dealing with these old documents. You hear about them, you read about things like the Declaration of Independence but when you actually get down to reading the document it becomes a surreal experience," said New Hampshire State Archivist Brian Burford. "You suddenly have a one-on-one relationship with something of great historical value. I think that is what will happen for the people who wade into the transcription of these documents. They will begin to find important information and begin to see the human experience over the last two centuries."
Dr. Margaret Orelup of the Keene State's History Department is working with Dr. John Lund, facilitator for the initiative, and Brian Burford '72, to bring the documents to Keene. The first of the citizen archivist training workshops took place on July 11 at Keene State. Brian Burford brought the Weare documents, which were previously thought to be lost.
"Keene State College is doing something really incredible. It is at the forefront of taking these valuable document collections and making them available to the public and in the process training up the next generation of citizen archivists. It's a really wonderful opportunity," said Dr. Lund.
"Weare is an individual who essentially ran the state of New Hampshire during the American Revolution," said Burford. "He was a member of the legislature, he was a member of the Committee of Safety and he was superior court chief justice during the entire Revolutionary War period. He was essentially the central hub of government in New Hampshire during the American Revolution."
The New Hampshire Citizen Archivist Initiative will host another workshop in September to train more citizen archivists. To participate, community members can sign up by contacting Dr. Margaret Orelup.
Related Stories