Announcing Keene State Alumni Association's Awards!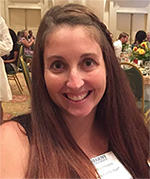 The Keene State Alumni Association has announced the recipients of its annual awards. The recipients will be honored at the Welcome Back Social at Reunion 2016 on June 10. Here they are:
Alumni Achievement: Courtney Dziagwa '03 teaches and coaches in the Norfolk Public School System, Virginia. Her husband Robert nominated her and cited the fact that she was named Norfolk Public School's Teacher of the Year and a Top 10 Teacher. The Virginia Governor's Office awarded her a $100,000 grant that enabled her to create a fitness center. She travels with her students to high school, college, and NBA games to perform her basketball and fitness dances.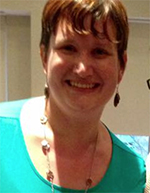 Alumni Inspiration: Julie Boothroyd '11 is a crisis counselor and child advocate at the Sexual Assault Crisis Center of Eastern Connecticut, Willimantic, Connecticut. Curtis Guild '11 nominated her: "She strives to be a reliable resource to everyone who mets her, works with her, or knows her. She maintains a vibrant library of professional connections, resource organizations, and local agencies to provide the best outcomes for those asking for her help. Her strength while working in crisis-oriented fields demand consummate professionalism during emotional and trying situations for her clients."
.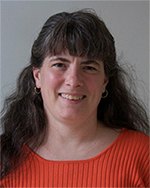 Outstanding Service: Heather Jasmin '90 is the educational program coordinator in Keene State's Continuing Education Office. Her colleague Amy Proctor '13 nominated her. Here's just a snapshot of why Amy felt Heather was qualified: "If you are on the Keene State campus at any time of year, you will find a very energetic and capable Heather Jasmin, providing leadership for learning programs that span the age ranges of six to over 80 years of age. As the Continuing Education Department's program coordinator for Kids on Campus and Cheshire Academy of Lifelong Learning (CALL), and as an adjunct instructor of computer application courses, Heather connects the regional community to the intellectual and physical resources of Keene State College."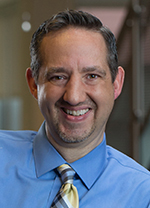 Sprague Drenan: Jeff LaValley '88 serves as community relations and fund development manager for Community VNA in Attleboro, Massachusetts. Keene State's memory keeper, Norma Walker '51, nominated him, stating, "Jeff LaValley has been active in alumni activities and events for 28 years, since his graduation in 1988. He has served as his class secretary since shortly after graduation and as class agent for several years in the 1990s. He served as volunteer 'Class Notes' editor for Keene State Today and served several years on the Reunion planning committee and helped organize Class of '88 reunions and alumni gatherings in California."
Additional volunteer roles:
Homecoming volunteer
Career mentor
Etiquette Dinner volunteer
Alumni Association Board of Directors
Related Stories