Dr. Dottie Morris Recognized by Governor for Commitment to Community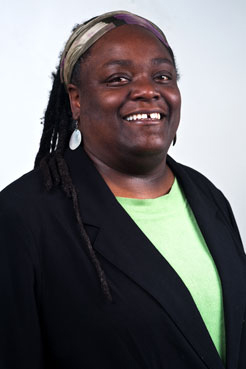 New Hampshire Governor Maggie Hassan recognized Dr. Dottie Morris, Keene State College Chief Officer of Diversity and Multiculturalism, for her contributions to the community and the state. Governor Hassan, in an official commendation, noted Dr. Morris's commitment to resolving student-centered community issues; Dr. Morris's leadership, courage, and perseverance in welcoming people to New Hampshire from other countries; Dr. Morris's acknowledgement from the New Hampshire Black Women Health Project for her focus on quality of life for all state residents; and Dr. Morris's "true citizenry" through her words and actions.
Governor Hassan's commendation was issued on April 21, 2016. Congratulations Dr. Morris!
Related Stories