Keene State College Exhibits Works by Student Artists at Thorne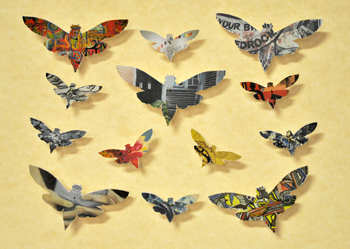 Public Invited to View Artwork and Attend Opening Reception
Keene State College's Thorne-Sagendorph Art Gallery will showcase the work of 13 seniors who will graduate with bachelor's degrees of arts or fine arts. The annual exhibit is titled "Emerging Art." Students worked with the gallery on lighting the exhibit, designing the layout, and mounting the works of art. The public is invited to vote for the People's Choice Commendation award at the exhibit—the winner will be announced on May 2.
"We will have incredibly talented artists displaying work this year—it will be an especially exciting time to visit the Thorne," said Keene State College Associate Professor of Art, Lynn Richardson. "Every year, I am impressed by the work our students do, both behind the scenes in the gallery, and through their art. I invite the public to visit the exhibit and support our young artists."
An opening reception will be held at the gallery on Friday, April 15 from 5–8 p.m. The exhibit will remain open through May 7. Both the reception and exhibit are free and open to the public.
"We are thrilled to show the work of our student artists. They bring talent and an unmistakable vitality to the gallery. This is a truly hands-on experience for the students, who work with gallery staff on all aspects of the exhibition," said Keene State College Thorne-Sagendorph Art Gallery Director Brian Wallace.
Students who are earning their BFA are Corinne Allen, Jessica Boushie, Janelle Dragon, Kathryn Hoar, and Siobhan Roche. Students earning their BA are Jamie Boyatsis, Olivia Broderick, Victoria Lorenzi, Fiona Morrice, Madeleine Nossiff, Madison Ornes, Tyler Ward, and Natasha Young.
Visit the Thorne website to learn more about the "Emerging Art" exhibit and gallery hours.
Related Stories