Keene State Sophomore Reflects on the Role of an Educator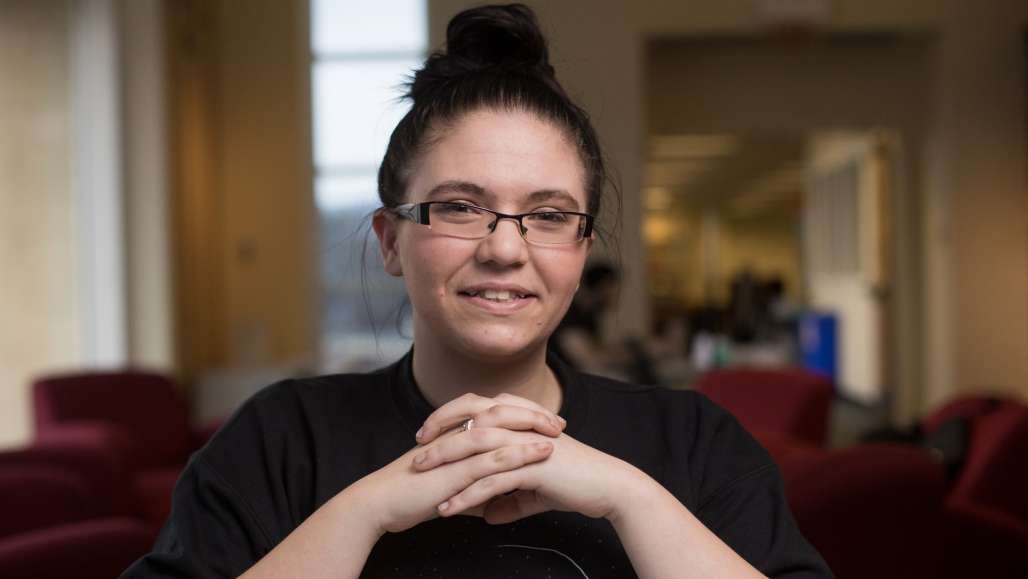 Tanya Amato, a sophomore from Rindge, New Hampshire, has always had a passion for helping people. Her interest in history enticed her to pursue a degree in the area, but she felt doing so would leave her desire to help people unfulfilled. Instead, she chose to direct her education toward teaching, fulfilling both of her interests through Keene State's liberal arts programs, which is getting her closer to becoming a history teacher.
For Amato, becoming a history teacher is more than "teaching about the Roman Empire; it's also being able to be there for your students outside of the academic world." She remembers many occasions in high school when her teachers provided a support system for her and her friends. She reflected on times when other students came to her for help in high school, whether it was help on homework, advice, or moral support. These experiences, she says, are what make her want to teach.
After high school, Amato packed her bags and headed to upstate New York for college. "I first visited the college with a friend, and I wanted to get away from home, so I went there." At the close of her first year, Tanya chose to come to Keene State. The teacher education program was one of her reasons for transferring.
"There were certainly moments when I thought, 'I'm not going to be able to do this, maybe I'm not made for this,'" Tanya said. However, her professors made sure that she knew she was in the right place. She identified both Dr. Pru Cuper, a professor in the Education Department, and Dr. Matthew Crocker, a professor of history, as essential to the solidification of her decision.
Dr. Cuper said of Tanya, "We did a lot of collaborative work in class, and she was always the one that could work with anybody. She was very, very good at making people feel like they had a voice. Already, you could see a teacher in her."
Upon hearing that Amato dreams of teaching in schools in more of an urban setting, where she would face many challenges as a teacher, Dr. Cuper reacted with a smile, and said "I think she'll be fine in that setting. In fact, no matter where she goes, I think she'll do fine. She'll be dynamic. She's warm, easily relatable. And she has a good sense of humor."
When asked to describe the role of a teacher, Amato used the words influential, aware, loving, intelligent, and present. "Students who are in middle and high school—they're like Play-Doh," said Amato. "They're starting to mold into who they're going to be. It's the perfect time to help them to choose the right path; to see that high school isn't all there is; that what they do matters."
By Michelle Green, Keene State senior majoring in Spanish and Communication Studies
Related Stories