Charles Lloyd '02: On the Union Leader's 40 under Forty List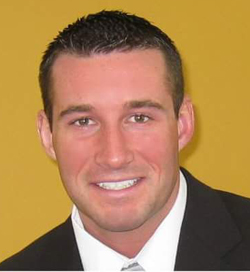 Associate Vice President of Student Affairs at NHTI, Concord's Community College, Charles Lloyd '02 has been added to the Union Leader's 2016 "40 under Forty" list of the Granite State's 40 most significant achievers under the age of 40. That's quite an achievement, so if you see him give him a big Congratulations!
"Keene State taught me the importance of getting involved in my community," he recalled. "I was actively involved in student activities and was a resident assistant for several years. I grew up a lot in my time at Keene as I learned what it took to be successful."
Lloyd will be honored, along with the other awardees, at an award ceremony on Wednesday, March 16, at the Grappone Conference Center in Concord.
Related Stories