Samantha Menke, First Orang Asli Archive Student Fellow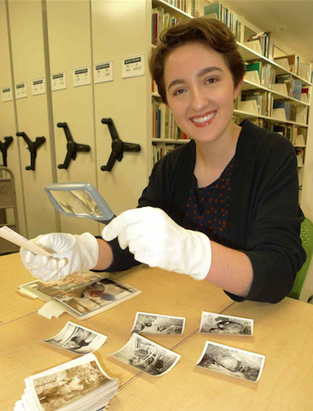 Sophomore Samantha Menke bears the distinction of being the Mason Library's very first Orang Asli Archive Student Fellow. The Orang Asli Archive Advisory Committee selected her to begin working this semester (spring 2016).
"It was a tremendous honor to be chosen," Menke said. "I've had a great interest in anthropology since taking a class in high school and taking Prof. Gianno's cultural anthropology course. I really look forward to learning more about the Orang Asli and helping them preserve their culture."
The Student Fellow Program provides a selected undergraduate a paid opportunity to work directly with the Orang Asli Archive (OAA) at Keene State and to connect with the international Orang Asli research community. Mason Library and the Orang Asli Advisory Committee collaborated to develop the initiative, which is supported through the Orang Asli Endowment Fund.


The Orang Asli Archive at Mason Library was founded in 2000 as a research collection to preserve the history and culture of the Orang Asli, the indigenous peoples of Peninsular Malaysia. Dr. Rosemary Gianno, professor of Anthropology, Dr. Adela Baer of Oregon State University, and the staff of Mason Library led the effort to establish the archive.
Related Stories