This February: Manufacturing Partners' Scholarship Program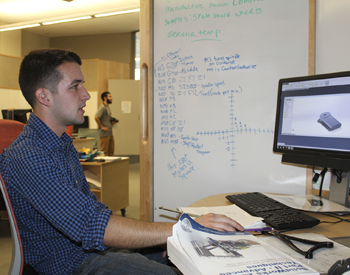 Here's a terrific opportunity for any student, in any major, who's considering a career in manufacturing. Interested faculty members are also welcome.
On Wednesday, February 10, at 7:15 p.m. in room 101 in the Putnam Science Center, there will be a presentation about the Manufacturing Partners' Scholarship Program. This scholarship, open to first-years and sophomores, not only provides financial aid (up to $10,000 over three years), but also offers direct connections to the sponsoring companies: Hitchner Manufacturing, Markem-Imaje, and Whelen Engineering. These dynamic companies need a wide range of talent and offer excellent, well-paid careers, and the opportunity allows recipients to gain experience, build relationships, and prepare themselves for promising careers.
Related Stories