Unique Wedding Memories For KSC Alumni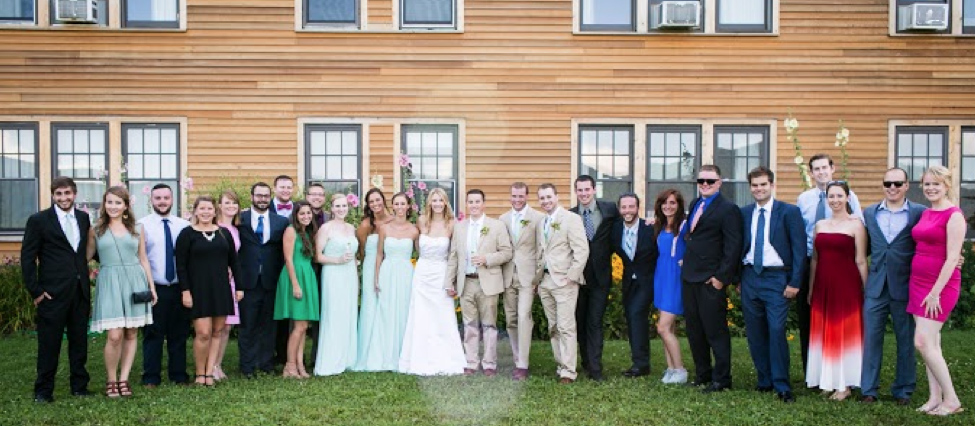 Though Ashley Young '12 and Kevin Sherry '12 tried to plan every detail of their wedding at the Mountain Top Inn & Resort in Chittenden, VT, last August, they didn't expect that several of their guests would also become the first responders to a plane crash.
It was a beautiful day, and before the ceremony the wedding guests, mostly Keene State alums from the class of 2012, were taking advantage of the Inn's several canoes and kayaks to explore the Chittenden Reservoir. But the summer fun was soon interrupted when an amphibious plane came in a little too fast for a landing, bounced off the water's surface, and flipped over. "Everyone was shocked but quickly jumped into action and paddled over to the crash—several of us shouted to people on the shore to call 911," explained wedding attendee Matthew Brady '12.  "When everyone reached the plane, the pilot and his passenger were already out and in the water, so everyone helped them into a canoe or kayak and paddled back to the beach."
"Thankfully, everyone was safe, and we got to celebrate the marriage of Kevin and Ashley with no other incidents," Brady said.
Related Stories