Dr. Christopher Cusack Named Distinguished Teacher of the Year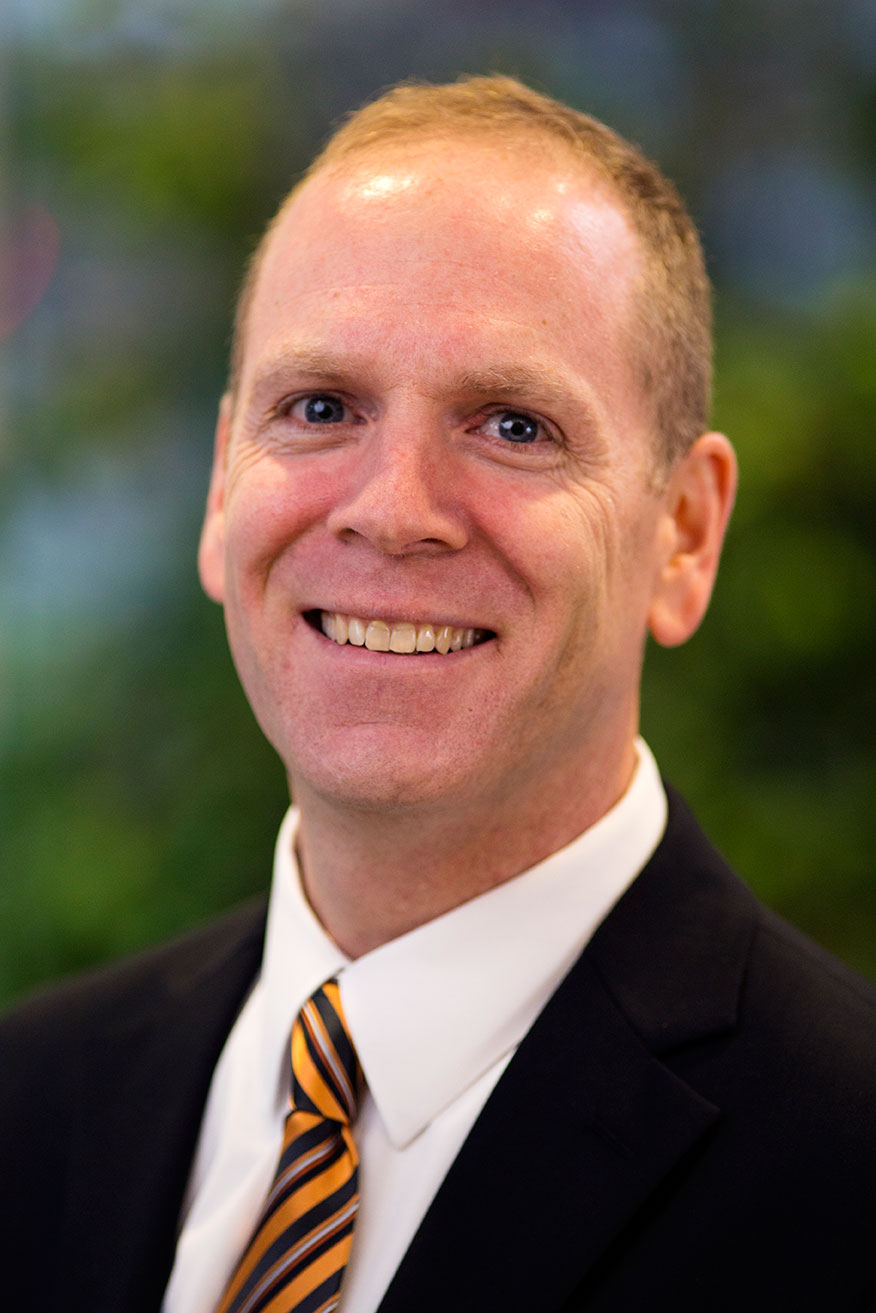 Geography Professor Recognized for Dedication to Students
Keene State College announces that Dr. Christopher Cusack, Professor of Geography, is the recipient of Keene State College's 2015 Distinguished Teacher Award, for his commitment to student success and the field of geography. The award is presented annually by the Keene State College Alumni Association to recognize excellence in teaching, encouragement of independent thinking, rapport with students and effective student advising. Dr. Cusack is the 45th recipient of this distinctive honor.
Dr. Cusack joined the Keene State College Geography Department in 1999, after earning his BA in Geography from the State University of New York at Geneseo, and his MA in Geography and PhD in Urban Studies from the University of Akron.
Dr. Cusack has more than 40 publications and 30 professional presentations to his credit. Highlights of that work include six publications co-authored by Keene State College Geography students and six presentations at national and regional conferences co-presented with Keene State College Geography students. Dr. Cusack's students have received several awards including the Presidents' Leadership Award by the Campus Compact for New Hampshire, the Best Undergraduate Student Paper Award by the Regional Development and Planning Specialty Group of the Association of American Geographers, and the People's Choice Poster Award at the Keene State College Academic Excellence Conference.
Many students and alumni nominated Dr. Cusack for this honor. An alumnus said he "… is an expert motivator who skillfully bridges the gap between academia and pragmatism in a way that illustrates to students how to succeed in both arenas and how lessons learned in one can apply to the other." Another recent graduate said, "…It was as though for the first time in my life as a student, someone knew what I was capable of, and demanded that I respect my intellect enough to give my all for every assignment…"
A number of colleagues also nominated Dr. Cusack, with comments such as "Always supportive, he can daily be heard giving advice, instruction and encouragement to students from disciplines across campus." Another colleague said "Dr. Cusack has a unique ability to connect with students, to understand and engage them on their level and to draw out the best in them. He is able to relate to their lingo and lives and uses this foundation to inspire them to excel and push their boundaries to the limit."
"I am honored to be selected as the Distinguished Teacher this year. My work is centered around the success of my students and fostering the knowledge and experience that will help them succeed when they become our alumni. The field of Geography provides students with the opportunity to relate to our world in many different ways. I am dedicated to the field, and it is a thrill to see my students' enthusiasm for it as well," said Dr. Cusack.
Related Stories