All in the Name of Dance and Creativity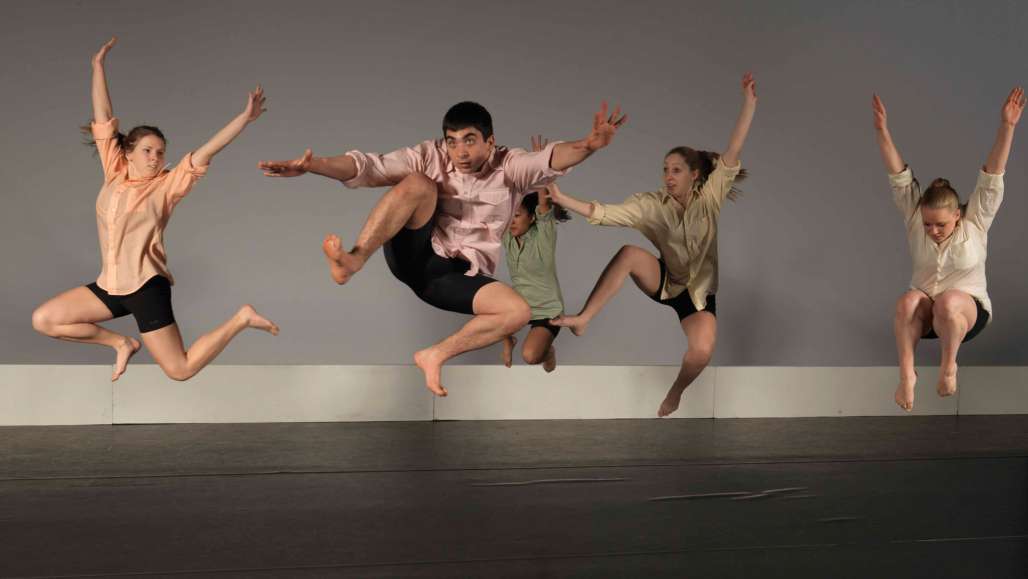 Back in 1975, Alta Lu Townes, an English Department lecturer who also taught a few dance classes, organized a performance she called "An Evening of the Dance." Held in Drenan Auditorium, then in the basement of Parker Hall, the program consisted of 20 or so three-minute pieces – the "final exams" of her dance students.
In the following years, Townes developed the College's dance program and continued the tradition of the annual performance. Townes is, sadly, no longer with us, but An Evening of Dance still brings together dance students and faculty in concert each spring. This year's event will bring back dance program alumni as well, as the Theatre and Dance Department celebrates the 40th anniversary of Evening of Dance in four nights of performances in April.
"This whole celebration idea came from alumni, who said, 'This is a big deal; we want to celebrate. How can we be involved?'" says William Seigh, professor of dance. "It's groundswell to do this. I'm not sure it would have become the event it's becoming if we didn't feel the inspiration from alumni." Those include Adam Berube '06 and Tammy Squires '96. Richard Ouellette '12 is designing T-shirts for the occasion. Some will take to the stage, as the performances will include a rotating selection of alumni dancers. On Wednesday, April 15, Deirdre Lewis '12 and Riley Ahern '12 perform a duet. The following night, Angie Muzzy '08 will perform Robert Battle's Etude. Friday night's alumni performer is Aiyana Maye '03, who will dance a solo choreographed for her by Seigh. Saturday, Paul Besaw '88, now on the dance faculty at the University of Vermont, will solo.
The other pieces, which will be repeated each night, include works choreographed and performed by students along with new pieces from Seigh, Dance Program Director Marcia Murdock, and Choreographer in Residence Adele Myers. The celebration of the event will feature a retrospective video, a lobby display, and photos and remembrances sent in by alumni – who will be welcomed with a special reception before the Saturday evening show.
"As a department we're collaborative; we're supportive," says Murdock. "It's always felt like a family. We love making dance together. There's something about this group of people coming together, visiting old friends, visiting family that they haven't seen for a while." "It's all in the name of dance and creativity," says Seigh, who notes that the idea is to celebrate the event, the dance program, and the students who have passed through it. "And the vision of the founder, Alta Lu," adds Murdock. "She would be absolutely thrilled."
Related Stories